Principal Mechatronics Engineer, Robotics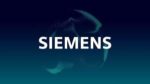 Do you want to join us in helping to fight the world's most threatening diseases and enabling access to care for more people around the world? At Siemens Healthineers, we pioneer breakthroughs in healthcare. For everyone. Everywhere.
We offer you a flexible and dynamic environment with opportunities to go beyond your comfort zone in order to grow personally and professionally. Sound interesting? Then come and join our team.
We are a team of 66,000 highly dedicated employees across more than 70 countries passionately pushing the boundaries of what's possible in healthcare to help improve people's lives around the world. As a leader in the industry, we aspire to create better outcomes and experiences for patients no matter where they live or what health issues they are facing. Our portfolio, spanning from in-vitro and in-vivo diagnostics to image-guided therapy and innovative cancer care, is crucial for clinical decision-making and treatment pathways.
We are part of an incredible community of scientists, clinicians, developers, researchers, professionals, and skilled specialists pushing the boundaries of what's possible, to improve people's lives around the world.  We embrace a culture of inclusivity in which the power and potential of every individual can be unleashed. We spark ideas that lead to positive impact and continued success. Check our Careers Site at https://www.siemens-healthineers.com/en-us/careers.
We are currently looking for ambitious professional to join our Endovascular Robotics business within the Advanced Therapies business line. We are a global technology leader in robotic-assisted vascular interventions. We believe a combination of endovascular robotics, image guidance, and dedicated devices will significantly impact how neurovascular procedures will be performed in the future, and we remain focused on bringing value to customers and patients.
Join our team now at Siemens Healthineers as Principal R&D Mechatronics Engineer.
This is a role well suited to an ambitious professional, looking for the next step in their career. As a Principal R&D Mechatronics Engineer, you will be responsible for:
Leading the Mechatronics activities and development of the new product development life cycle. You will provide technical and project leadership. You are highly proficient with current development tools, practices, processes and experienced in system integration. You are highly experienced in mechatronics design, including designing and/or selecting sensors, actuators, cabling, motion systems, servo-systems modeling, analysis, and implementation. Ideal candidates have designed, implemented, and launched complex electro-mechanical or robotic systems comprised of electronics hardware and real-time control software for a medical robotics technology platform. This is a collaborative opportunity where the individual will work with other engineering disciplines, product management, quality assurance, and manufacturing.
This position may suit you best if you are familiar with what is below, and would like to do develop your career with Healthineers 
Responsible for planning, definition, design, development, prototyping, and testing of complex electro-mechanical systems or sub-systems.
Lead/contribute to the technical design and development of electromechanical subsystems within a multidisciplinary team.
Lead/contribute to the mechatronic system architecture through design tradeoffs between mechanical, electrical, and controls functions.
Apply strong analytical and problem-solving methodologies including modeling and simulations aimed at guaranteed-by-design implementation.
Become subject matter expert in the field(s) of kinematics, dynamics, actuators, sensors, and servo control.
Utilizes best practice implementation in model-based design methodologies, development processes and tools.
Lead/contribute to the definition of design inputs, requirements, creating design descriptions and specifications, authoring testing protocols, conduct and/or oversee testing, and issue resolution.
Project management responsibilities, which may include internal or external resources, developing and maintaining project schedules and budgets.
Required/Desired skills to have for the success of this role 
MSc. degree in mechatronics or mechanical engineering is required. PhD is preferred.
12+ yrs experience in the product development role, with at least seven years in medical device development, or other regulated industry, required.
Strong analytical skills in mechatronics and electromechanical domain are required.
Experience in the design, development, and analyses of robotic systems highly desired.
Proficiency with the latest mechanical and electrical CAD tools (e.g., SolidWorks), and the simulation tools are required.
Proficient in sensors, actuators, cabling, motion systems, servo-systems modeling, analysis, and implementation.
Proficiency in MATLAB, Simulink(Real Time)/Simscape, and LabVIEW is required
Proficiency in tools such as: FEA, and Minitab is highly desired
Experience with real-time application programing and RTOS for products is highly desired
5 years project management experience is highly desired.
Strong communication and leadership skills required
Ability to travel up to 10% is required
Share this post via:
---