Principal Design Engineer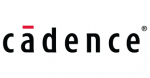 Website Cadence
At Cadence, we hire and develop leaders and innovators who want to make an impact on the world of technology.
The Principal Mixed-Signal Verification Engineer is responsible for defining mixed-signal verification plans, models, and roadmaps and delivering complete Mixed-Signal DV solutions that address challenges across the full spectrum of diverse mixed-signal products. This also includes driving innovation across the Mixed-Signal verification flow to create efficient and accurate mixed-signal methodologies.
This ideal candidate is expected to be a mixed-signal DV expert and the hub between all engineering teams.
Duties:
Architect, develop, champion, and implement metric-driven mixed-signal verification solutions, in the areas of: Digital/DMS/AMS testbench creation and generation

Automatic Model generation and testing
Cadence Design Systems AMS simulation flows
Mixed-Signal Assertions and Checkers
Behavioral Modeling and Model Validation Methodologies
Mixed-Signal VIP integration and testing
Mixed-Signal emulation flows and practices

Power intent verification including Low power states, state retention, and CPF/UPF integration
Push technology for mixed-signal modeling, simulation, and DV in order to improve mixed-signal verification efficiency and accuracy.
Ensure scalable mixed-signal DV solutions to cover the breadth of IPG offerings including SerDes, DDR, A2D converters, and custom solutions
Drive adoption of analog behavioral modeling methodologies for efficient mixed-signal verification
Develop efficient debug solutions and techniques
Develop an efficient and accurate full-stack mixed-signal methodology for the entire IP stack from the controller to the analog circuit.
Propagate mixed-signal knowledge and mentor junior engineers
Collaborate closely with:

Digital, Analog, Firmware, and Test engineers
Internal methodology and tool development teams, such as Virtuoso/ADE/Xcelium. PDK teams
Customer management and engineering support teams
Qualifications
7-15+ Years' experience in working with Digital and Analog mixed-signal environments and teams.
Must have good written and verbal cross-functional communication skills.
Proven experience in most of the following:
Creating Verification infrastructure (test-bench, environment, scripting)
Scripting of verification flows, design automation
Debugging verification test cases
Knowledge of existing and upcoming standards such as PCIE, USB, DDR4, etc.
Must be comfortable interacting across the IPG development team including the ability to understand design constraints.
Knowledge of multiple programming languages. C++, Python, System Verilog, and e (verification language) are a plus
Knowledge of Mixed-Signal Cadence tools and mixed-signal methodology is a plus
Knowledge of System Verilog and UVM Test environment and methods is a plus
Working knowledge of revision control tools such as SOS, SVN is a plus
Education Level: Bachelor's Degree (MSEE Preferred)
Share this post via:
---