Principal Application Engineer (digital backend)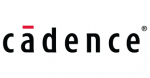 Website Cadence
To provide key technical support in digital IC design implementation, product demonstration, and sales presentations.
To demonstrate strong ability and to be hands-on in RTL-to-GDSII design methodology, including both challenging low power and high-performance designs.
Have real design experience including floorplan and partition, place, CTS, route, STA timing closure, Physical verification, RC extraction, Power Network analysis.  Synthesis experience will be a plus.
Assist in technical evaluation, assessment and delivery of concurrent ASIC/SoC designs.
To play a leading role among other team members, while receive little instruction on routine and general assignments.
Position Requirements:
Master with 6+ years working experience or Bachelor with 9+ years' experience in IC design.
Ability to understand and articulate technical issues, (and knowledge of) design products and their applications.
Requires working knowledge of one or more programming languages, and effective communication and soft skills.
An MS degree and/or working experience in multi-nation IC design house/or familiar with EDI/Innovus product is a plus.
Good communication in English and good work attitude.
Be familiar with shell/Perl/Tcl etc. script language.
Share this post via:
---