Principal Application Engineer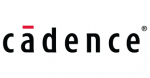 Website Cadence
This is a customer-facing application engineering (AE) role where you will present solutions, demonstrate software, solve problems, and develop new creative solutions and flows.  You will work closely with customers to understand their design challenges and proliferate recommended solutions. You will work closely with R&D, Product Engineering, and Sales to drive customer success. You will be the technical expert on Cadence tools and a valued consultant on design and implementation issues. You will own customer success!
This role spans a broad range of technologies.  You must be eager to learn new tools, flows, and technologies.
You must manage multiple projects, prioritize effectively, and have excellent written and verbal communication skills.
Responsibilities will include:
Understanding customers' analog, mixed-signal, and RF simulation challenges.
Guiding customer design teams regarding methodology and flows to improve their productivity.
Resolving critical tool issues impacting project timelines, often collaborating with product development and peer AEs.
Supporting customers with their Mixed-Signal simulation flows
Helping customers to adopt and proliferate our electromagnetic and systems solutions
Conducting technical presentations, technical training, and product demonstrations to customers, including developing customized presentations as required.
Supporting technical evaluations/benchmarks and driving the process to deliver Cadence solutions.
Partnering with Sales Management and other AEs to identify sales opportunities, prioritize them, and help develop winning sales strategies.
Developing an understanding of the customer's needs and the competition's technology and sales strategies to create solutions that best meet our needs.
Communicating customer requirements and feedback to Cadence Engineering groups and Marketing for issue resolution and to improve product features and quality.
Skills needed for the role:
Minimum 5 years of practical hands-on experience with setup, debug, and optimization of Analog and mixed-signal simulation is required. RF experience, including RF simulation and EM simulation, is a plus.
Experience with Cadence simulations tools, including ADE-Explorer and ADE-Assembler, Spectre, AMS-Designer, SpectreRF, and EMX, is also a plus.
Strong problem-solving, communication, organizational, planning, and presentation skills are essential.
Ability to work independently and productively with high-quality output and results in a fast-paced and dynamic environment.
Must be open to constant personal development and growth to meet the evolving demands of the electronics industry.
Experience with IC layout, IC packaging, and PCB tools is a plus
Some travel will be required and necessary.
Minimum Education and Experience:
Education: BS/MS in Electrical or Computer Engineering or equivalent work experience
Experience: 5+ years of relevant industry experience
At this time, Cadence is not providing work authorization sponsorship for this position.
Share this post via:
---