Precision Mechanical Design Engineer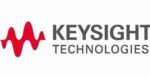 Overview
Keysight's Semiconductor Infrastructure Solutions (SIS) group is currently looking for a talented engineer (level based on experience and education) to join its seasoned R&D team. This is a precision mechanical engineering role and the successful candidate will need  both wide-ranging technical skills as well as in-depth knowledge of optical interferometry. Design work includes mechanical modelling (structural and thermal), tolerance analysis, precision assembly tooling design, and specification of key opto-mechanical components. The role will require lab experience and participation in the assembly and testing of prototype interferometers. Data analysis skills that facilitate manufacturing reliability predictions based on prototype performance are a plus.
In this role, you will interface directly with external customers and work with a cross-functional team to develop next generation metrology products which have long term technical and financial importance to Keysight. You are expected to develop and maintain relationships across departments to better execute projects while offering solutions as an independent technical contributor.  You will work alongside engineers and technicians producing systems which include lasers, polarizing optics, fiber optics, precision mechanics, and electronics. You should have experience developing precision instruments that include optics, lasers, or similar components. Concurrent with the product development, you will specify manufacturing tools and processes.
Responsibilities
Design mechanical assemblies to precisely position and support optical assemblies with very high stability.
Analyze design performance through 3D CAD and finite element analysis (FEA) simulations.
Characterize solutions for optical stability, repeatability, and reliability through experiments and structured test plans.
Develop manufacturing processes for the assembly and alignment of the products you create.
Design tools and fixtures to aid in alignment, fabrication, gluing, and assembly of lasers, interferometers, and optical components.
Define, implement, and transfer manufacturing processes to production staff.
Measure laser properties and optical performance to ensure product specifications are met.
Generate and implement Engineering Change Orders (ECO).
Troubleshoot technical opto-mechanical production problems and support product repair activities.
Work with other R&D engineers to support and participate in New Product Introduction activities.
Maintain knowledge in your primary area of expertise and understanding of technologies and standards required for the development of Keysight products.
Protect IP through disclosures, patent applications, defensive publications, or similar.
Provide accurate and detailed requirements documentation for procurement and fabrication of mechanical components.
Interface with customers to determine their needs, to present options in a manner consistent with Keysight business principles, often offering out-of-the-box solutions beneficial to both parties.
Qualifications
A master's degree in mechanical engineering and 4 years relevant experience OR a PhD in a directly related field.
Expertise in precision machining, kinematic design, precision motion control, optics, adhesives, and vacuum technology.
Experience with tooling design for precision (opto-)mechanical assemblies.
Proficiency in GD&T and developing tolerance chains using statistical techniques to ensure in-spec performance of assembly.
Experience with exact constraint design (kinematic principles).
Understanding of precision alignment & metrology techniques.
Working knowledge of advanced manufacturing technologies for precision mechanical components
Writing technical reports in both detailed written format and concise pictorial oral presentation format.
Direct experience in the specification and testing of optical based integrated systems.
Attention to detail. Demonstrate persistence in identifying the cause of unusual results – good problem solver.
Ability to work independently toward project goals with general guidance.
Supports company values including ethical conduct and high integrity in all actions.
Complies with health and safety policies and procedures.
Complies with the Clean Room Protocol when in a clean room environment.
OTHER DESIRABLE SKILLS and ABILITIES:
Reliability analysis of mechanical components and assemblies.
Understanding of degradation mechanisms and acceleration factors.
Analyzing test data and conducting statistical analysis.
Ability to layout mechanical arrangements for optical testing.
General knowledge of operations, including procurement, planning, manufacturing, test engineering, and quality systems.
Execution of assigned tasks in a time-efficient and cost-effective manner.
Careers Privacy Statement
***Keysight is an Equal Opportunity Employer.***
Keysight Technologies Inc. is an equal opportunity employer. Qualified applicants will receive consideration for employment without regard to race, color, religion, sex, sexual orientation, gender identity, national origin, protected veteran status, disability or any other protected categories under all applicable laws.
The level of role will be based on applicable experience, education and skills; Most offers will be between the minimum and the midpoint of the Salary Range listed below.
California pay range: MIN $139,270.00 – MAX $232,120.00
Note: For other locations, pay ranges will vary by region
This role is eligible for Keysight Results Bonus Program
US Employees may be eligible for the following benefits:
Medical, dental and vision
Health Savings Account
Health Care and Dependent Care Flexible Spending Accounts
Life, Accident, Disability insurance
Business Travel Accident and Business Travel Health
401(k) Plan
Flexible Time Off, Paid Holidays
Paid Family Leave
Discounts, Perks
Tuition Reimbursement
Adoption Assistance
ESPP (Employee Stock Purchase Plan)
Share this post via:
---