Pre-Sales Engineering Manager
Full Time
Applications have closed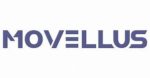 It's not very often the opportunity comes along to impact the world's most significant AI and SOC projects, but that is exactly what Movellus is doing.  We are looking for a Pre-Sales Engineering Manager who will partner with customers to grow the customer success stories in our key markets. These markets include a variety of High-Performance Computing, Automotive ADAS, Edge AI and Networking applications.
Your role will be to build an effective, highly respected, pre-sales engineering team delivering market-leading engineering solutions recommendations to "Tier 1" customers using Movellus Intelligent Clock Networks. As a part of the leadership team, you must be highly energized and value technical excellence and integrity as key attributes for you and your team.
Job Description:
Manage a team of engineers understanding customers' real technical needs,  creating solutions to critical customer problems, and driving product requirements into marketing & engineering
Engage and lead the team on Pre-sales technical campaigns from the technical side, working along with Sales and Marketing
Provide technical understanding to customers in any of these areas:  Clock architecture counseling, power optimization, Vmin improvement, Synthesis, Timing Signoff
Support customer's technical due diligence, and as required perform efficient and persuasive evaluations maximizing the benefits for the customer
Author application notes, assist customers on evaluation reports, and help provide feedback on the product marketing assets
Use scripting languages like TCL and Python as needed to achieve successful technology evaluations
Minimum Requirements:
BSEE or BSCS degree required, MSEE or MSCS preferred.
BSEE or BSCS degree required, MSEE or MSCS preferred.
6+ years of experience microelectronics and or semiconductor IP, with experience on AI architectures and a working knowledge of  IC front or back-end flows
Track of record or technical leadership
Good understanding of Clocking structures, Synthesis, CTS and MSCTS, for GPU, AI, APU and Automotive products.
Experience in RiscV /ARM processors and SoC Fabrics would be a plus.
Excellent verbal and written communication skills.
Experience with Good problem-solving skills
Track of record participation on 3+ IC Tape outs
A strong interest in contributing to customer success with a related technical interest in AI, HPC and Automotive SoC
Must be eligible to work in the US.
Share this post via:
---