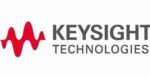 Website Keysight EDA
Job Description
Understanding and responding our solutions for customer issues.
Coordinate with our development team from technical approach and knowledge to solve the issues
Understand the customer's requirements and request our development team for implementation on our products
Sales support for our H/W products and applications from a technical point of view
Incorporate multiple technologies and propose solutions to customers
Communication skills are essential both internal and external the company
Work Location: Yokosuka YRP
Skills
Prior >5 years of experience in Pre-Sales/Post-Sales.
Familiarity with mobile infrastructure RAN knowledge.
Have basic knowledge to understand 3GPP etc
Understanding of wireless communication protocols (PHY, MAC, RRC, etc.)
Or have experience in developing high-frequency circuits, signal processing circuits for modulation methods used in 3GPP, etc.
Basic knowledge of Linux operation and CUI-based configuration.
Have knowledge of shell script creation using Cshell, Bash, Perl, Python, Ruby etc.
Experience / interest in testing and configuration of RAN and EPC (SGW, PGW etc) is desirable.
Ability to correctly determine and execute priorities for work content.
Have a basic knowledge of configuring / implementing VM (Virtual Machine) platforms such as VMware, KVM, OpenStack etc.
Have basic knowledge of the L2-3 network and have basic knowledge to educate customers about L2-3 test items (throughput, latency, jitter, packet loss, etc.).
Some vender certification it's not mandatory.
Job Qualifications
Minimum Bachelor's level
Technical background in Test & Measurement, or related field
Willing to English communication
Japanese communication skill needed
Share this post via:
---