Praktikum/Internship – Technical and Application Support in Test & Measurements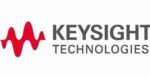 Website Keysight EDA
Keysight is on the forefront of technology innovation, delivering breakthroughs and trusted insights to the world's visionaries and innovators in electronic design, test, manufacturing, and optimization. Our ~14,000 employees create world-class solutions in wireless communications, 5G, automotive, quantum, aerospace, defense, and semiconductor markets for customers in over 100 countries. Our technical solutions – and our methods for creating them – help connect and secure the world. Learn more about what we do and how we do it.
Our powerful culture has led to us being independently recognized on Fortune 100's Best Companies List and we are "Great Place to Work" Certified.  We're driven, collaborative, ethical, and curious, and we value all ideas, especially bold ones. And our culture extends far beyond our own walls. Our corporate social responsibility efforts support our communities, nurture the next generation of engineers, and promote environmental sustainability.
At Keysight, Inclusion & Diversity is an integral part of our core values.  We believe that when people feel a sense of belonging, they can be more creative, innovative, and thrive at all points in their careers. We believe everyone should be respected in the workplace and in their communities regardless of race, color, age, gender, sexual orientation, gender identity and expression, ethnicity, religion, disability, veteran status, national origin, or any protected class.  We continuously challenge ourselves to grow in our understanding of inclusion by engaging in a wide variety of diversity programs, initiatives, employee network groups and mentoring/development. This is Keysight – People and Culture – YouTube
We are looking for a student of one of the German universities to be our next intern participating in delivering post-sales customer support directly to Keysight's key customers and strategic partners. The internship is associated with the KeysightCare Technical Support Application (K-TAS) team which is a key player in the customer value chain and in supporting our customer's technical problems.
You'll learn how to provide timely and effective online technical support by clarifying, analyzing, and resolving technical problems of varied scope and complexity. You will be required to demonstrate a broad knowledge of instrumentation, applications, and technologies, with the intent that over time as you build your knowledge and experience you become more specialized in a specific technology/industry area.
Typical applications are electronic components tests, high-speed digital systems tests, digital modulation in wireless communications as well as a wide range of signal analysis and RF/µW applications. Further data acquisition, and power and DC measurement applications are a key focus. Your knowledge of measurement automation to solve connectivity problems is beneficial as well.
This position requires high energy, a good attitude, and teamwork, to drive cost-effective problem resolution for our customers. Strong customer focus, technical competence, and flexibility to adapt to new technologies are key success factors.
Our Offering:
Paid 6-month internship with demanding tasks in a high-skilled inclusive and diverse team of technical and application support engineers.
Extensive technical mentorship as well as a comprehensive training program.
Open and cooperative working environment with a variety of opportunities for personal development that can create ideal conditions for your future career.
Location in our headquarters in Böblingen, Germany where different Keysight's key departments operate (Sales & Support, Research & Development, Manufacturing, Service Center).
We're particularly interested in students with the following qualifications:
Pursuing Masters's degree in Electrical Engineering.
Requires ability to work independently and in a team.
Solid understanding of RF/µW, digital signal processing, and communications fundamentals.
Some experience with Test & Measurement equipment (oscilloscopes, power supplies, digitizers, signal generators and analyzers, vector network analyzers, arbitrary waveform generators, bit error ratio testers, protocol/logic analyzers), interest in state-of-the-art electronic technologies, and intention to learn and use comprehensive measurement tools and methods.
Basic programming skills applied in the T&M environment using programming languages such as VEE, LabView, MATLAB ®, C/C#, and Python.
Strong analytical skills to analyze and solve technical problems.
Strong organizational skills, ability to multi-task, prioritize and work well under pressure.
A customer-centric approach, always putting the customer first in all that you do.
Native or high-proficient German (min. B1) and high-proficient English language skills in spoken and written forms.
Have we aroused your interest? Do you feel compelled by our requirements? Then we would like to get to know you better in a personal conversation. Please apply to this job requisition and upload your complete documents. And then… Be First and Best. With Keysight.
Every person at Keysight matters and can contribute to our success! As a Keysight intern, you will get a comprehensive technical training program complemented by the development of professional skills required in the sales and services environment, followed by work on customer-facing cases. This can enable an effective start in your potential career as a Pre-Sales Solutions Engineer, a Post-Sales Technical and Application Support Engineer, or a Sales Engineer/Account Manager.
During your internship with us, you will get an in-depth insight into our company, its culture, our global strategies, industries, and the applications we cover with our solutions and expertise.
With progressing training completion and skills development, responsibilities may include:
Interfacing with existing or potential customers, sales and/or service representatives, and partners to handle a variety of pre-sales or post-sales inquiries.
Provide timely and effective remote pre-and post-sales technical support, solving technical problems of varied scope and complexity.
Close cooperation with the Keysight product and software divisions. A remote technical support engineer is the technical interface between customers and Keysight product developers.
Leverage post-sales interactions with customers to probe and qualify further revenue opportunities and provide highly qualified leads to sales.
Share this post via:
---