Platform Deployment Specialist (H/F)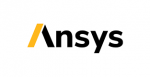 Date: May 29, 2020
Location: Paris, FR, 78180
Company: Ansys
Ansys is the global leader in engineering simulation, helping the world's most innovative companies deliver radically better products to their customers. By offering the best and broadest portfolio of engineering simulation software, Ansys helps companies solve the most complex design challenges and engineer products limited only by imagination.
SUMMARY 
The ANSYS Platform Deployment Specialist is a member of the EMEA Field Engineering organization. As a Deployment Specialist, you will work closely with our customers, leveraging internal technical and project management teams, and are responsible for software deployment & deployment support to ANSYS internal & external customers.  These deployment environments can be on premise and/or in public cloud.
The deployment of these systems will include the elicitation, documentation and analysis of customers' business/functional requirements, system design and solution configuration, onsite deployment and integration, user training and go‐live support.
RESPONSIBILITIES 
Provide Customer care, Professional Services, Business support and BU Assistance as required.
Work with customers to understand how to integrate ANSYS services and applications into their Infrastructure Platform.
Work with customers to troubleshoot and resolve deployment & configuration related problems of ANSYS software products on various platforms on customer premises and in 3rd party cloud environments. Support ANSYS SaaS Products such as ANSYS Cloud from a Deployment and Integration perspective into the customer environment.
Work in an agile environment to develop the next-generation simulation platform for customizing ANSYS products according to the customer needs
Propose, design, implement, and maintain software components & deployment automation which meet project requirements
Actively participate in project planning, design brainstorm sessions and scrum meetings
Work with engineering teams to deploy easy-to-use tools
Think "outside the box", prototype internally and let your ideas be known.
Be a team player who can collaborate effectively with all key ANSYS and customer stakeholders including sales, product development, project management, implementation engineers, and end users
MINIMUM QUALIFICATIONS 
Bachelor's degree in Applied Math, Computer Sciences, Engineering or related field
A minimum of 3 years of experience in an engineering or IT environment
Familiarity with concepts that impact software deployment, such as TCP/IP, DNS, Ethernet, Virtualization, Security and Network Administration, Firewalls, Authentication, Web and Database Services & Storage platforms.
A minimum of 1 years of experience with Linux-based computer systems
Experience with Windows-based computer systems
Proficiency with programming languages such as Python, Java, Javascript, .NET, C#, JSON, Powershell, Linux Shell
Demonstrated skills in writing and presenting in fluent English
Logical problem-solving approach and the ability to clearly communicate the situation and proposed solution to the customer
PREFERRED QUALIFICATIONS 
Demonstrated use of relevant ANSYS software or knowledge of other commercial CAE, CAD, EDA software package
Experience in the following is a plus:
Integrating with, Deploying & Administering an HPC system using Cluster Job Management Systems such as Grid Engine, LSF or PBS
Cloud Based environments such as AWS, Google Cloud Platform or Windows Azure using tools relevant to those environments (such as CloudFormation, Chef or Puppet for AWS)
Deployment and Operations of Web Services and Databases.
Knowledge in microservices architecture
Practical knowledge of agile project management
Must have passion and drive for personal technical excellence and high performance
Must have customer service aptitude and maintain customer focus
Ability to travel up to 25%
Share this post via:
---