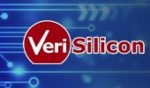 Descriptions
Function mainly covers Planning, Production Control, Delivery, Internal Customer Service and others.
Planning:
Receive/Clarify field's or internal engineering department's request on detailed Subcon Service to be performed.
Co-Work with Operation/Technical Support team to find suitable vendors to meet field's or internal engineering department's request.
Plan smooth turnkey flow & schedule for each project. Try to meet internal/outside customers' demand.
Find appropriate capacity at vendors.
Book adequate allocation at vendors.
Place order/work order to vendors.
Production Control:
Maintain good relationship with vendors.
Secure reasonable delivery schedule from vendors, once order accepted by vendor.
Closely monitor WIP. Push to pull in the schedule if needed.
Highlight any failure / excursion to field/engineering/Operation (technical support team). Closely monitor and drive above teams together with vendor to solve failure/excursion.
Operate SAP ERP system; correctly maintain WIP status in ERP system.
Delivery:
Find qualified delivery company to meet project requirement.
Prepare/Watch out delivery from vendor to vendor, vendor to customer.
Support custom clearance if needed.
Issue shipping documents for each delivery.
Qualify/Manage warehouse for some inventory keeping.
Internal customer service:
Keep timely communication with field/internal engineering department for the turnkey status and schedule.
Others:
Support field/internal engineering team for cost estimation (delivery/logistics charge), schedule estimation.
Support Finance team at payment (to vendor), Invoice (to customer), etc.
Requirements
Have relevant working experience in Production Material Control (PMC), Production Planning (PP) or Workshop Supervisor (MFG),work experience and rank are not limited.
Experience in IC industry is preferred.
IE (Industrial Engineering) or BA (Business Administration) background is preferred.
Share this post via:
---