Physical Design Methodology and Enablement Engineer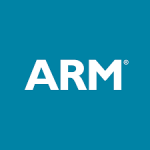 Website ARM
About the Role
As an Arm Physical Design Methodology Engineer within the Integration HUB (IHUB) team, you will be building innovative integration techniques that are both power efficient and high performance.  Our team has a diverse set of engineers working across five design centers globally, servicing both internal and external partners around the world.  The primary role combines broad physical design skills with extensive scripting which supports all major EDA flows across a spectrum of advanced foundry technologies. You will have the opportunity to develop new physical design techniques, building on our modular integration CAD framework. A key element of this role is interfacing directly with IP architects, diving deep into the technology, and creating robust approaches to design with PPA in mind. You will have the opportunity to explore the latest process technologies, enhancing their strengths and mitigating weaknesses, while interacting with some of the industry's leading experts in deep submicron circuit design, physical design, and design-for-manufacturing techniques.  Arm provides 401(k) and insurance offerings for this full-time role.
Skills and Accountabilities
Developing new and improved physical design techniques through innovative scripts, checkers, flows and other CAD based automation to simplify the design process.
Ability to analyze and interpret physical design implementation results and identify issues with the physical IP, process technology, and/or EDA tool.
Support internal and external partners.
Ability to learn about Arm core and graphical micro-architecture and how that relates to power, performance, area, and yield.
Understand or have an ability to learn a wide variety of industry standard modeling formats including Liberty, Verilog, LEF,UPF, NDM, SPICE, and CDL.
Collaborate with teams across Arm to perform root-cause analysis of issues and develop innovative solutions.
Requirements
A BS or MS degree in Electrical Engineering, Computer Engineering or other relevant technical fields.
6+ years of relevant design experience (for BSEE)
4+ years of relevant design experience (for MSEE)
Knowledge of industry standard software for synthesis, automated place and route, EM-IR, timing analysis, and their associated programming languages and algorithms
Strong scripting skills (Perl, TCL or equivalent)
Examples of innovative, algorithmic problem solving
Be willing to improve flows through iteration and repeated attempts to solve difficult problems
Desirable Skills & Experience
Strong understanding of the algorithms used by EDA tools
Familiarity with layout at the transistor level
An understanding of semiconductor fabrication technology
Detailed understanding of the impact of intelligent power design on physical design and current techniques for power management
About Arm
Arm is at the heart of the world's most advanced digital products. Our technology enables the creation of new markets and transformation of industries and society. We design scalable, energy efficient-processors and related technologies to deliver the intelligence in applications ranging from sensors to servers, including smartphones, tablets, enterprise infrastructure and the Internet of Things.
Our innovative technology is licensed by Arm Partners who have shipped more than 50 billion Systems on Chip (SoCs) containing our intellectual property since the company began in 1990. Together with our Connected Community, we are breaking down barriers to innovation for developers, designers and engineers, ensuring a fast, reliable route to market for leading electronics companies
Share this post via:
---