Physical Design Application Engineer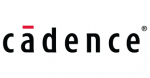 Description
We are excited to welcome highly talented hardware designers and application engineers to join our Cadence North America Field Applications Team. Working at Cadence means working alongside the industry's brightest people and innovating for the most advanced companies in the world. Through Cadence's Electronic Design Automation (EDA) products, we've worked with a wide range of customers, from helping build the world's most powerful supercomputer to innovating in the field of artificial intelligence and machine learning.
As an expert Digital Implementation and Signoff Field Applications Engineering (AE) , you will work side-by-side with our leading edge customers. With your expertise, you'll help them deploy Cadence's market-leading technologies in Synthesis, P&R, and Signoff to meet/exceed their PPA targets, achieve faster design closure, and turn their design concepts into reality. The greater your powers, the more business opportunities you'll help bring to the table. You will also work directly with the Cadence R&D group to drive the customer requirements and influence the direction of Cadence next-generation products and technologies.
At Cadence, customers are at the heart of everything we do. Talented engineers like you are what enable us to materialize this passion into results. By working directly with Cadence R&D and driving customer engagements, you will enhance your in-depth knowledge in nanometer design, unlock unique expertise in digital design implementation, and level up your communication, customer, and sales skills. No matter where you are in your career, whether your next career step is to stay on the technical track, move up in management, or explore sales/marketing career opportunities, the skills and expertise you gain as an Application Engineer here at Cadence will put you miles ahead in your career advancement.
Key Responsibilities
Provide technical support to Cadence customers in the areas of Backend Digital Design Implementation and Signoff including Place and Route, Design Closure, and timing/power signoff
Guide customers on how to best utilize Cadence technologies to achieve their design goals and meet project schedules
Conduct technical presentations and product demonstrations
Drive technical evaluations/benchmarks to success
Work closely with R&D to enhance the tools and methodologies to meet and exceed customer's requirements
Drive adoption and proliferation of Cadence tools and technologies
Amend and augment the flow as needed using Tcl and/or other programming skills to meet objectives and improve results/flows
Capture best practices and lessons learned from current evaluations/benchmarks and utilize to improve efficiency and success rate in next engagements
Job Requirements
Minimum
8+ years of industry Physical Design experience
BS degree Computer Science/Engineering, Electrical, Engineering, or related field
Strong knowledge in Digital Design Fundamentals, Semiconductor fundamentals, and Static Timing Analysis is required
Prior experience with IC digital implementation flows and backend EDA tools including Place and Route, IR Drop, backend design timing and power closure
Experience with advanced nodes 10nm and below
Experience in scripting languages such as Tcl/Perl/Python is a must
Strong customer-facing communication and problem-solving skills
Strong personal drive for continuous learning and expanding professional skill sets
Strong verbal, written, and customer communication skills
Preferred
MS degree Computer Science/Engineering, Electrical, Engineering, or related field
Prior experience with IC digital implementation flows and font-end EDA tools including Synthesis, DFT, and Logical Equivalence Checking
Prior experience with Cadence tools such as Genus, Innovus, Conformal, Tempus, Modus, Voltus or ICC, ICC2, DC or Primetime is highly desired
Experience with advanced nodes 5nm and below
Share this post via:
---