Photonics Design Engineering Intern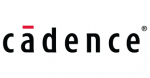 Website Cadence
The Intern will work with the Photonics Team to add behavioral model (verilogA) for optical elements to the demonstration generic optical design kit (gopdk). Ideally, the intern will know the tools of the trade (Virtuoso, Lumerical INTERCONNECT and device characterization suites) and will be able to create device models that match the existing optical models. These models need to be correlated and model proper physical effects.
In addition, the intern will validate the models by creating one or several small designs and compare them with the simulation results obtained by traditional optical simulation. The models are intended to be published in workshops or customer training events, and will need to be properly documented as they will not be encrypted.
Additional knowledge of how to connect the simulation models to Virtuoso Design platform to support netlisting and the Analog Design Environment (ADE) simulation environment will be key to deliver not only models, but a fully working solution.
The model will include passive devices (waveguides, couplers, etc…) and possibly a few active elements. Time permitting, a laddered traveling wave modulator model will be a possible add-on, including characterization of the electrodes with an EM solver such as EMX.
Job Requirements:
Currently enrolled as BS or MS student majoring in Photonics
Demonstrate knowledge of modeling photonics devices in VerilogA from coursework and/or past internship experience.
Intern needs to be capable to document the work (good written communication skills), independent, and self motivated.
This position is open to candidates that are located outside of the US and who are able to obtain US work authorization for summer 2023.
Job Location: San Jose, California
The annual salary range for California is $28.60 to $53.12 an hour. Sales positions generally offer a competitive On Target Earnings (OTE) incentive compensation structure. Please note that the salary range is a guideline and compensation may vary based on factors such as qualifications, skill level, competencies and work location. Our benefits programs include: paid holidays and 401(k) plan with employer match.
Share this post via:
---