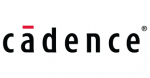 Website Cadence
As a People Analytics Analyst, you will play a key role in helping the organization solve complex business problems using data and analytics. This role will help automate our HR data gathering, transformations and mapping, and analysis through various reporting platforms and systems via dashboards and analytics.
Responsibilities
Perform and develop data audits to assess completeness, accuracy and integrity
Assist in developing metrics to track employee data
Provide reporting and analytics that support stakeholders' strategic goals
Proactively identify areas of improvements to foster efficiency in data gathering
Develop presentations and dashboards that effectively communicate the trends, potential issues, insights and recommendations
Assist in the development of ad hoc complex modeling to satisfy short and long-term requirements
Coordinate and influence internal and external partners in order to facilitate cultural transformation in the adoption of new workforce initiatives, analyze and research data for trends, correlations and impact, utilize various platforms to create reports, develop new views and perspective on workforce, design powerful visualization for storytelling, escalate issues timely.
Embrace opportunities to partner cross-functionally within and outside of HR including members in Finance, IT, and other key stakeholders across the organization.
Experience
Bachelor's degree with 2-5 years of experience in a business environment required
HR domain knowledge required (familiarity with recruiting, headcount, attrition, retention and compensation metrics)
Demonstrated ability to problem solve and take ownership of complex projects
Understanding of relational database concepts
Knowledge of Visual Basic Analysis code in Excel (required) and Access (preferred)
Advanced knowledge of Excel functions (array formula and multiple criteria searches)
Power Query (M language) required for modeling and data transformation
Experience with Power BI required
Familiar with DAX language
Experience with Tableau Desktop and Calculated fields required
Experience with Tableau Online publishing and security management
Strong organizational skills and meticulous attention to detail
Superior judgement when dealing with highly confidential data
Share this post via:
---