PCB Sr Application Engineer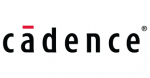 The candidate will work closely with our customers in supporting technical campaigns by delivering workshops, product demonstrations, knowledge transfer, training delivery, and onsite support. The candidate will have expert knowledge of the Cadence tool set in the context of multiple flows including high speed PCB design, signal integrity and electrical constraints definition. Design experience and industry knowledge of current PCB Design and manufacturing processes is required.
The candidate needs to have the ability to analyze customer's environment and evaluate appropriate solutions. Be knowledgeable and aware of competitive technologies. Anticipates technical issues and develops creative solutions before they become a problem. Takes technical lead on wide range of projects. Ability to understand schematic and board related issues, and work with peers and other business groups.  Able to work on-site with customers without supervision. Able to communicate effectively with Cadence R&D, Product Engineering, Marketing and with customers. Understands customer success criteria and is committed to ensuring customer success.
The Position Requirements are…Bachelor's degree in Electrical or Electronics Engineering with 3 to 5 years related experience. Master's preferred. In-depth knowledge of EDA industry with a general background in Signal Integrity, Power Integrity, Electromagnetics, and RF, as related to Package and PCB Design are desirable.  Candidate should have experience in Cadence Allegro platform tools including: Allegro PCB Editor and Design Entry. Must have excellent written and verbal communication skills.  Ability to present and clearly articulate solutions individually and in front of medium to large groups is required.
The annual salary range for California is $80,500 to $149,500. You may also be eligible to receive incentive compensation: bonus, equity, and benefits. Sales positions generally offer a competitive On Target Earnings (OTE) incentive compensation structure. Please note that the salary range is a guideline and compensation may vary based on factors such as qualifications, skill level, competencies and work location. Our benefits programs include: paid vacation and paid holidays, 401(k) plan with employer match, employee stock purchase plan, a variety of medical, dental and vision plan options, and more.
Share this post via:
---