Partner Manager – SLED North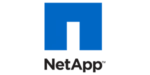 Website NetApp
About NetApp
We're forward-thinking technology people with heart. We make our own rules, drive our own opportunities, and try to approach every challenge with fresh eyes. Of course, we can't do it alone. We know when to ask for help, collaborate with others, and partner with smart people. We embrace diversity and openness because it's in our DNA. We push limits and reward great ideas. What is your great idea?
"At NetApp, we fully embrace and advance a diverse, inclusive global workforce with a culture of belonging that leverages the backgrounds and perspectives of all employees, customers, partners, and communities to foster a higher performing organization."-George Kurian, CEO
As a SLED Partner Manager you will focus on current and prospective Channel Partners in a specific area (North East USA) and develop strategies to increase NetApp's Products and Professional Services sales through those defined Partners. The partners are critical, large, complex, high visibility, strategic, or tactically important accounts to the sales organization. The role requires strong communication and collaboration skills combined with a sense of urgency to drive revenue generation for the assigned Region and Area. Prospective candidates would ideally be based in Boston | Waltham (MA), New York City (NY), or Philadelphia (PA).
Focus on maintaining and deepening relationships with Channel Partner accounts to create increased sales opportunities
Develop and maintain a sales strategy and business plan for the account. Use the business plan as a roadmap for a 'Go to Market' and program development, including sales goals
Communicate the strategy to other sales managers
SLED Contract vehicle management
Work closely with district sales and regional sales management on development and execution of a sales strategy; adhere to available resources and district sales objectives; build team-to-team engagement
Develop channel sales forecasts for assigned SLED districts
Achieve monthly, quarterly, and annual sales targets
Be seen and treated by Channel partners as a trusted and valued resource to them
Collaborate with the field marketing organization to plan, deliver and manage an effective communication and demand generation campaign for each partner across the region
Work with marketing to access current sales tools and drive the creation of new solutions
Work with peers across NetApp commercial channel teams, and field and marketing organizations to assure that best practices are utilized to drive effective partner campaigns
Excellent verbal and written communication skills, presentation, customer service, business, and negotiation skills
Ability to travel within assigned region, working closely with Districts Managers, Sales Representatives, NetApp commercial CDMs, and channel partners
A strong understanding of the sales process and Channel Sales
High energy with the capability to multi-task in a dynamic, rapidly growing organization
A thorough understanding of go-to-market strategies including account segmentation, products, cloud, marketing strategies, etc
Broad exposure to a variety of technologies/concepts in a distributed environment, including FlexPod and hybrid cloud.
8 + years of experience is preferred, with a proven track record of channel selling to SLED customers and | or working with Channel Partners
Past experience successfully selling Storage Management Solutions with Channel Partners
A Bachelor of Arts or Sciences Degree; or related field is preferred
Experience which demonstrates a strong level of expertise in technical specifications required to sell NetApp products and services is required
Share this post via:
---