OEM Account Manager – Digital Industries (Houston to New Orleans)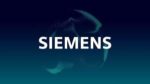 Website Siemens EDA
*This position requires residency in or relocation to the greater Houston or New Orleans areas. There will be frequent requirements in Houston. This role is work from home.
Position Overview
The OEM Account Manager is responsible for development, exploitation and maximization of the account penetration and profitable growth of assigned OEMs / Machine Builders for the Digital Industries portfolio of products and solutions.  He/she represents Digital Industries in all sales/strategic activities and acts as interface between the OEM and Siemens.
The OEM Account Manager will have a combination of Enter, Expand, and Defend accounts and will be responsible for the achievement of the account business targets (KPIs) in the respective customer base to include specification, account development and revenue generation leading to market share growth.  The role is intended to be self-sufficient in terms of product, technology, and solution knowledge at an executive level and 1st level engineering discussion/conversations.
Responsibilities & Requirements
Technical Knowledge
Understands, communicates, and articulates, at the executive and engineering level, the customer value of Siemens product, solutions, and technologies.  Primary focus will be on the Digital Industries Portfolio, which includes Factory Automation (PLC/HMI/IPC/IO/etc.), Motion Control (Low Voltage Variable Frequency Drives/Servo Drive/Servo Motor/etc.), and Digital Connectivity and Power (Industrial Communications/Networking/Power Supply/etc.)
Account Analysis and Transparency     
Analyzes OEM Customer´s market, business targets & strategy, issues, needs, processes, value chain and key   business drivers and effectively transfers this knowledge to the DI Business Units.
Represents the OEM to the Siemens DI Business Units and ensures a unified approach towards the OEM.
Evaluates the OEM Account potential for Siemens and the account penetration.
Enter, Expand, Defend Account Development
Develops and executes an OEM Account strategy based on the potential OEM Customer analysis to grow factory automation, motion control (drives and motors), communications (networking, power supplies, identification), and related services.
Aligns the business planning of the respective Business Units with the strategic goals of the OEM
Develops and maintains the Account Business Plan (ABP) and tracks all opportunities in SieSales CRM.
Operational Planning & Execution
Owns responsibility for the implementation of the Account strategy, especially for share-of-wallet, assigned OEM Account budget and regular forecast based on YTD figures.
Continuously updates the strategic and operational OEM Account planning, incl. metrics in SieSales CRM to secure proper reporting to the respective Business Units.
Opportunity Management
Identifies, develops and drives leads and opportunities as part of the Account Business Planning.
Collaborates effectively with the respective DI Business Units
Coordinates and supports the creation of value-based offers, including calculation, terms & conditions
and the alignment of the offer with the Vertical (End-User).
Ensures the seamless handover to project execution and delivery. Ensures the conduct of the win-loss analysis.
OEM / Industrial Market Knowledge Exchange
Feeds OEM's requirements back into the respective Business Units. By doing this, influences the relevant Siemens strategy and portfolio development to meet the OEM´s needs.
Focuses on the Digital Industries' deliverables (scope of products, solutions, and services) according to OEM and market needs.
Provides value to the OEM by sharing information about market and industry
Collaboration & Team Management
Builds and leads a virtual national team with members of all relevant DI Business Units to develop business with the OEM.
Coordinates/collaborates with Industrial Sales Area Management, VSS resources, and Vertical (End-User) Account Teams to establish a push-pull effect between the End-User and the OEM
Coordinates/collaborates with other Siemens entities (i.e. Siemens Infrastructure, Siemens DI Software, Siemens DI Services, etc.) to further maximize account penetration
Relations Management
Builds/maintains sustainable relationships with the appropriate OEM decision makers.
Facilitates and plans relationships on executive and senior levels with the OEM and Siemens management.
Escalation Management
Establishes him/herself as the point of contact for escalation.
Provides early recognition of potential risks with (major) business impact. When necessary
escalates identified risks in time to appropriate DI Management.
Required Knowledge/Skills, Education, and Experience 
Candidate should have 8+ years of previous experience selling technical products and solutions.
The candidate should possess technical knowledge of factory automation, motion control, drive systems, control products, and Industrial Ethernet networks.
Proven track record of developing new business opportunities in a teaming environment.
Must be able to demonstrate the ability to identify or uncover a customer's specific challenge, develop relevant relationships with customer's organization, develop a strategy, propose a technical solution, and win the opportunity (Hunter not a farmer…working in a challenger market)
Excellent communication and collaboration skills are essential.
Position requires 10% overnight travel.
BS in a related discipline or equivalent combination of education and experience.
BS in mechanical engineering, electrical engineering, or computer science is preferred.

Where permitted by applicable law, Siemens may require employees to be fully vaccinated against COVID-19 based on job requirements, and in accordance with an accommodation based on legally protected reasons.
Share this post via:
---