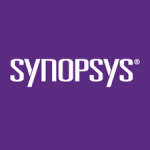 Job Description and Requirements
At Synopsys, we're at the heart of the innovations that change the way we work and play. Self-driving cars. Artificial Intelligence. The cloud. 5G. The Internet of Things. These breakthroughs are ushering in the Era of Smart Everything. And we're powering it all with the world's most advanced technologies for chip design and software security. If you share our passion for innovation, we want to meet you.
Synopsys is a worldwide leading supplier of horizontal IP which is used by our customers to design semiconductor integrated circuits. The IP product portfolio includes ARC processors, high-performance Vector DSP processors, industry-leading neural network processors, USB, DDR, and Ethernet interface controllers and much more.
The ARC Processor team is looking for an experienced compiler engineer who will contribute to the development of our neural network model compiler. This compiler is used by third-party developers who run neural network-based workloads on SoCs with ARC Neural Network Processor IP inside.
Key responsibilities
Develop and enhance the compiler backend targeting ARC Neural Network Processor IP
Develop compiler passes for lowering a high-level intermediate representation to a low-level hardware accelerator representation
Develop mapping and optimization algorithms which partition compute tasks across multiple hardware accelerators in optimal ways
Required Skills
5+ years of proven experience in developing software applications or tooling for domain-specific processors or other similar resource-constrained hardware
Ability to write clean, scalable, and maintainable production-level C++ code
General understanding of state-of-the-art deep learning concepts, methods and models
Familiarity with Agile development methodologies
Working experience with embedded systems and hardware device control
Familiarity with Git source control management
Excellent problem solving and critical thinking skills
Team player with good interpersonal skills
Excellent written and spoken English
Optional and Helpful Skills
Good understanding of compiler theory and compiler industry trends
Hands-on experience working on compiler internals (including various optimizations such as auto-parallelization, auto-scheduling and performance analysis), preferably with NN compilers
Experience with low-bit model quantization
Experience using open-source Neural Network technologies like LLVM / MLIR, TVM, Glow, xbyak, etc.
Experience working with frameworks like ONNX, PyTorch, TensorFlow
Share this post via:
---