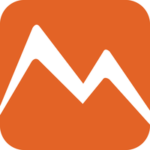 Website Moortec
We're looking for a high performing account manager with semiconductor industry experience to join our expanding Sales Team.  You will be responsible for driving commercial growth in NA including customers based in the US with offices worldwide. You will be well aware of the NA ASIC market, especially as it pertains to IP, and the key players, and have well-established contacts in the industry. This is an exciting position for somebody who is target-driven and skilled at developing close relationships with strategic customers in order to support and expand accounts.
IS THIS ROLE RIGHT FOR YOU?
You'll love working with our busy sales, engineering, and marketing teams, undertaking an instrumental role in developing key accounts to their maximum potential. You'll enjoy taking a strategic view of these accounts and prepare relevant growth plans and forecasting models with clear objectives to achieve
You'll be hands on with all aspects of sales for your region, including preparing quotations, follow-ups, negotiations and closure. You'll also be happy to plan, lead and organise all sales visits and will provide sales reports and other necessary contributions for sales meetings
This is a senior level position and you will be expected to be able to work without supervision, prioritizing your time and tasks, as well as interacting with CxO level executives at the customers to show the value of Moortec's IP while gaining a clear understanding of customer requirements, shaping the technical specifications of new generation product and related sales opportunities
You will be an integral part of the development of the North America office and related infrastructure as it continues to grow
As a goal-orientated, results-driven and overall high-performer, you'll achieve results!
ARE YOU RIGHT FOR US?
Technical Sales – Qualified applicants will have a BSEE or equivalent in Electronics Engineering and at least 5+ years relevant experience in technical sales, FAE, and/or global account management, and have experience with sales, marketing, or development of semiconductor IP, especially analogue IP
Achieves results – You'll have success in meeting and exceeding targets, and proven success in the ability to sell a range of technical products and negotiate terms and conditions alongside developing new accounts/business opportunities
Account management – You'll be used to defining proposals, quotations and license agreements and developing and implementing a start-up sales strategy. You'll also be familiar with how to develop strategic accounts by building strong relationships with decisions makers and gaining a deep and clear understanding of customer strategies
Personable – You'll be a fantastic communicator, credible and confident when conducting technical meetings, presentations, seminars, workshops, product demonstrations and training to customers
Technical communications – You'll be technically competent and have a good understanding of engineering principles and the approaches to the development of complex products as well as the ASIC SoC design and implementation flows
Customer excellence – You'll develop a deep understanding of our customers' needs and be great at ensuring Moortec IP is aligned to address their future developments.
IT WOULD BE EVEN BETTER IF YOU HAVE…
An understanding of how analogue and mixed signal circuits are designed and simulated, advanced node semiconductor technologies, and the challenges associated with the design of silicon chips targeting such technologies
Experience working with or for an analogue and mixed signal Intellectual Property (IP) vendor
Good understanding of the semiconductor industry and its ecosystem of foundries, design houses, IP vendors and product design companies
TOGETHER WE CAN grow…
With the support and direction of the company, we actively encourage and expect all team members to continually develop the technical skills, competencies and experience in order to meet the current and future needs of the business.
TOGETHER WE CAN have balance…
Competitive salary
Supportive career development
Company bonus scheme
28 days holiday + National holidays
Life and health insurance
Pension 401 (K) privision
Various funded corporate events
TOGETHER WE are Moortec.
Why not join our global family?  Expand your horizons, grow with us and achieve your potential.  Together we enable amazing things happen. Our working environment is welcoming and friendly and you'll be surrounded by some of the brightest minds in the industry