Full Time
Applications have closed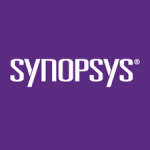 Website Synopsys
Job Description and Requirements
Manages the activities of general accounting functions. Develops, implements, and maintains systems, procedures, and policies, including all accounts payable functions. Ensures the accurate compilation, analysis, and reporting of accounting data. Acts as a liaison between the company, government, and CPA auditors in providing the required information and ensuring that proper information is maintained for historical purposes.
Good inter-personal, verbal, and written communication skills. Strong organizational and planning skills. Able to multi-task, be detail-oriented, and solve problems analytically. Able to interact with different levels of management and people with different personality styles.
Possesses a full understanding of specialization area plus working knowledge of multiple related areas. Customarily manages the coordination of the activities of a department with responsibility for priority-setting and results, including costs, methods and staffing. Acts as an advisor to employees to meet schedules and/or resolve problems. Develops and administers schedules and performance requirements for department. Regularly receives assignments in the form of objectives and uses discretion and independent judgment to determine how to use resources to meet schedules and goals. Provides guidance to employees within the latitude of established company policies. Recommends changes to policies and establishes procedures that affect immediate organization(s). Follows processes and operational policies in selecting methods and techniques for obtaining solutions. Interacts with senior internal personnel, functional peer group managers, and external customers, normally involving matters between functional areas, other business units, or customers and the company. Leads a cooperative effort among members of a project team.
Share this post via:
---