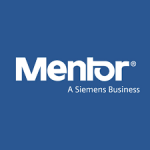 Website Mentor Graphics
Mentor Graphics, established in 1981, is a $1+ billion company focus on supplying design and analysis software for the electronics and mechanical product development industries. The Mechanical Analysis Division of Mentor Graphics Corporation provides 1D and 3D Computational Fluid Dynamics software and consultancy services to eliminate mistakes, reduce costs, and accelerate and optimize designs involving heat transfer and fluid flow before physical prototypes are built.  Recently, through the acquisition of Infolytica Corporation, the Mechanical Analysis Division is also a provider of Electromagnetic and Thermal analysis software for low frequency devices. The Infolytica products are widely used in the design of high performance electromechanical devices in industries such as aerospace, automotive, consumer electronics, electrical appliances, medical and power generation.
Position Overview:
As an Infolytica Product Manager, you will guide a team that is responsible for developing the product line. This extends from increasing the profitability of existing products to developing new products for the product line. You will build products from existing ideas, and help to develop new ideas based on your industry experience and your contact with customers and prospects. You must possess a unique blend of business and technical savvy; a big-picture vision, and the drive to make that vision a reality. You must enjoy spending time in the market to understand their problems, and find innovative solutions for the broader market.
You must be able to communicate with all areas of the company. You will work with the Product Owner to define product release requirements. You will work with marketing communications to define the go-to-market strategy, helping them understand the product positioning, key benefits, and target customer. You will also serve as the internal and external evangelist for your product offering, occasionally working with the sales channel and key customers.
Key responsibilities:
Managing the product life cycle from strategic planning to release.
Specifying market requirements for current and future products by conducting market research supported by on-going visits to customers and prospects.
Developing and presenting business case justification for Product Line Investment in Research and Development.
Working with the Product Owners and Agile Teams to ensure timely and efficient delivery of product releases.
Developing and implementing a product go-to-market plan, working with all departments to execute.
Being the Product Evangelist, attending customer meetings, seminars, trade shows and sales training events.
Working with the sales and marketing teams to develop competitive positioning collateral.
Analyzing potential partner relationships for the product.
Job Qualifications:
Required Skills:
The following skills need to be demonstrated by the successful candidate:
Solid background in CAE and preference towards electromagnetics and understanding it's application in the engineering world
Effectively communicate with multiple stakeholders to define and drive priorities among and within projects
Successfully lead collaborative projects with distributed contributors
Communicate effectively with engineers, Application Engineers, Product Managers, Salespeople and Divisional Management
Possess a creative way of thinking, be energetic and passionate
Able to bring commercial perspective to software engineering and motivate software teams
Willingness to travel, much of which will be international, up to 30%
Qualifications and Experience:
BSc degree (or equivalent) in Electrical Engineering, Mechanical Engineering or related field
At least 5 years Product Management Experience
3-6 years of recent working experience as an Engineer in CAE, preferably within Low Frequency Electromagnetic applications using electromagnetic design and analysis tools
Excellent English communication skills; both verbal and written
Experience of software development processes.  Experience of agile software development would be an advantage.
Ability to work effectively in a fast-paced engineering organization