Full Time
Applications have closed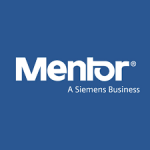 Website Mentor Graphics
PositionOverview:
Mentor (A Siemens Business) is aglobal technology leader in electronic and electric design automationsoftware.  Our software tools enable companies around the world to developnew and highly innovative electronic and electrical products faster and more cost-effectively.
As part of Siemens IndustrySoftware, the Integrated Electrical Systems product Segment (IES) provides datadriven automation software for design of electrical distribution systems andtheir associated electrical harnesses within major automotive & aerospaceplatforms.
Key element of that flow is thedesign of Software & Network platforms generated from multi-domain E/EArchitectures which our customers use to push the boundaries of their designsto eliminate mistakes, meet cost targets and reduce cycle times.  Thisrequires specialist software able to transform that process.
Embedding and integrating the IESsolution portfolio within the overall Siemens Industry Software PLM, ALM andSimulation portfolio and capability set is one key driver for our softwaresolutions.
We now have an open position for aSolution Architect / Product Manager to help drive our unique capabilities intothe market and take architectural design to the next level. The key objectivesfor the role which is organizationally within our product marketing andbusiness development team are:
To position our overall solution and especially our architectural solutions with our key customers and prospective customers.
To hear the voice of the customers and translate needs into development objectives, while also anticipating future market trends in the domain.
To work with the various product line teams contributing to products collateral and market positioning of the products, both current and future.
To collaborate with the PLM/ALM and Simulation product segments.
Responsibilities:
Specific responsibilities include,but are not limited to, the following:
Be up to date with technology advances in the product's area of application.
Attending customer user meetings, seminars, trade shows and conferences as the product representative.
Contribute to and communicate the vision for the product line, acting as a product steward and evangelist both internally and externally.  Simulate and educate field sales to secure maximum attention and time on the solution
Working with the sales and marketing teams to ensure production and delivery of industrial strength application examples, technical test cases and appropriate product collateral.
Provide product support to Mentor Graphics' sales channel, working directly at customers' sites in pre- and post-sales situations. This duty will involve some level of international travel
Work with the development organization to describe the context, value and intent of the requirements and to work closely with the development team throughout the implementation ensuring that the software meets the intent.
Interfacing closely with software engineering to make sure the product as delivered is as specified and agreed with the senior management team.
Qualifications:
Applications are invited fromhigh-caliber individuals with some of the below profile:
Degree in Electrical Engineering or related field required.
Significant knowledge and practical experience in the E/E domain of Automotive or Aerospace markets.
Significant knowledge of Model Based Design or ECAD tools and markets.
Significant knowledge of PLM and/or ALM solutions and markets.
Good knowledge of design and engineering processes for OEMs and/or Tier 1 suppliers in Aerospace or Automotive industry.
Significant knowledge in at least two of the following domains:
Experience in multiplexed communication system design including managing signal dictionaries, diagnostics and optimization.
Experience in functional design and software development methods in automotive, aerospace or similar domains using formal (SysML and/or UML) or informal methods.
Experience in design and analysis of electrical distribution systems for Avionics Systems, Automotive or Complex Machinery
Experience in E/E architecture or advanced platform design and optimization including measuring performance against requirements and developing trade studies.
Highly credible with customers and able to develop strong relationships with customers and the targeted sales organization.
Proven track record of delivering projects on time.
Experience of agile software development processes.
Strong written, communication and presentation skills in English.
Willingness to engage in appropriate levels of travel.