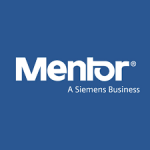 Website Mentor Graphics
Job Description:
Deploy Mentor FPGA prototyping software andhardware solutions at early customers and guide the customers to successfuldesign bring-up
Work closely with R&D to solve problems,review product specs, and find good general solutions that improve the overallproduct
Train AE's and customers on the solution
Win pre-sales engagements in cooperation withthe technical sales teams
Successfully deploy our solutions at earlycustomer sites. This means educating the customer on best practices and toolrequirements. It also means working with R&D to make the tool improvementsnecessary for the customer's success.
Ensure existing customers maximize the valuethey receive from the solution by developing and enhancing methodology thatexploits the solution's capabilities
Ensure customers are kept up-to-date with thelatest enhancements
Provide customer requirements to R&D andmarketing
Work with QA and Docs to help them create testsand documentation that will improve our solutions
Create examples and tutorials that are shippedwith our products.
Develop and/or refine methodology employed increating and using prototypes and maximizing the value of our prototypingsolution
Job requirements:Experience & Education10+ years in design, verification, simulation,emulation and prototyping of electronics chips and systems
BS or MS in EE, CE, CS or related areas
Technical:
SystemVerilog, Verilog and VHDL RTL designexperience
ASIC and/or FPGA implementation experience(synthesis, place&route)
Verification experience with SystemVerilog,SystemC and/or C/C++
Debug of RTL designs and simulation
Proficient in scripting languages used today(e.g., Perl, Python, various shell scripts/Makefiles, XML, JSON, etc.)
and STA.
Experience with emulation is a plus
Competitive personality driven to win, ethically,in competitive business situations
Good communication andinter-personal skills
Ability to create and deliver product demos, livevia internet or recorded
Ability to create and deliver productpresentations focused on functionality and value differentiation
Ability to travel domestically andinternationally. Travel includes customer meetings as well as visits to otherMentor R&D sites.