Full Time
Applications have closed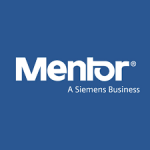 Website Mentor Graphics
We are seeking a dynamic andprofessional technical person, who enjoys multi-tasking in a fast paced, funand friendly environment. In this position you will be focused on technicalsupport of Mentor Graphics leading edge Calibre products.
Drive adoption of MentorGraphics Calibre family of software products by executing both pre-sale andpost-sale technical support activities. Assess how company products meetcustomer needs. Prepare product specifications for development and installationof customized applications/solutions. Develop and deliver softwaredemonstrations and technical presentations. Present software solutions atconferences and technical forums to increase awareness of products and generateleads. Perform benchmark evaluations for customers. Provide on-site supportduring enablement, integration and deployment of and when issues arise with useof Mentor Graphics software products. Work with area sales management, accountteams and customers to understand business opportunities. Contribute to technicalsales plans and communicate with peers and field technical management onprogress and account status. Provide pre-sale technical support in salespresentations and product demonstrations. Work with marketing and productmanagers to define new products and provide insight from the field. Establishstrategies to broaden target applications for software products.
The job will be based on the Fremont, CA with as much as20% travel.
Minimum Requirements:
• Master's degree, or foreignacademic equivalent, in Electrical Engineering, Computer Engineering, VLSI OR willalso accept a Bachelor's degree, or foreign academic equivalent, in ElectricalEngineering, Computer Engineering, VLSI.
• At least 2+ Years fulltime work experience(Non-University) with IC Physical Verification including (Calibre, ICV, Assura,PVS)
• Must enjoy working with customers and in large teamenvironment
• A working familiarity of Unix and Linux OS, and previousexperience with scripting or C programming required
• Strong communication skills
• Proactive self-starter with a focus on results
• Motivated team player/leader
• Exposure to sales and applications environment is a plus
Must currently reside in the continental USA, and be opento relocation to the Fremont, CA area (If you do not reside there, currently).
Preferred Requirements:
• Preferred Experience with IC Digital Design or CustomLayout and or related CAD skills
• Preferred Experience with DRC (Design Rule Checking), LVS(Layout vs. Schematic), ERC (Electrical Rule Checks), PEX (ParasiticExtraction), PERC (Programmable Electrical Rule Checking) type verificationflows
• Preferred Experience with IC Digital Design (Place andRoute) tools
• Expert level scripting / programming skills is a plus
Share this post via:
---