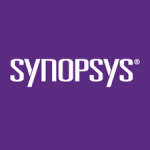 Job Description and Requirements
Responsible for designing, developing, troubleshooting, or debugging software programs. Develops software tools including operating systems, compilers, routers, networks, utilities, databases and internet-related tools, etc. Determines hardware compatibility and/or influences hardware design.
Experience in programming software for operating systems, utilizing machine assembly and/or job control languages, and some knowledge of software capabilities. Designs algorithms and data structures. Experience on development of complex software projects, familiarity with C/C++ coding, and a strong background in data structures and algorithms. Has strong desires to learn and explore new technologies and demonstrates good analysis and problem-solving skills. Prior knowledge and experience of CAD tool development are required.
Typically requires a minimum of 15+ years of related experience. At this level, post-graduate coursework or knowledge base equivalent may be expected. Applies cutting edge principles, theories, concepts, and technologies in developing resolution to critical issues and broad design matters. Champions and develops innovative principles and ideas. Helps in setting organizational road-map. Champions projects, programs, and signficant business initiatives that affect the organization's long-term goals and objectives. Exercises wide latitude in determining objectives and approaches to critical assignments and projects. Advises senior management on specialized technical or business issues. Recognized as an expert in field internally and externally and serves as a role model for the organization. Typically known in external community for a specific published achievement.
Share this post via:
---