Materials Science Student from September 2023 to August 2024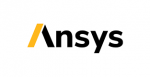 Website ANSYS
Summary / Role Purpose
10-12 month position ideal for University students looking for a placement opportunity as part of their course, or recent graduates looking to gain experience in a technical environment. Students who apply should have a strong interest and background in materials science and should have the right to work in the UK for academic year 2023-2024.
The role contributes to the development of data products that help commercial organizations perform accurate multi-physics simulations and make informed material choices during the product design, to optimize performance, minimize cost or minimize the environmental impact.
This role works in collaboration with a team of expert professionals to accomplish development objectives.
Key Duties and Responsibilities
Performs basic development activities, including the design, implementation, maintenance, testing and documentation of data products
Aid the Data Products Team in the development of new content for data products, with specific projects aimed to meet user's needs
Work independently on project research phases using online search engines, analysis phases using Excel to manipulate data, and data input phases using Ansys Granta's software to import information into the databases
Learns and employs best practices
Works alongside a product manager to enhance the coverage of materials data, increase the scope of the products and improve functionality for end users
Support the team in the creation of new products, which may involve independently researching a new area, feeding back findings to the team, and making recommendation for further review
Minimum Education/Certification Requirements and Experience
Good knowledge of engineering materials and processes from a general engineering course or specialized materials course
Experience with Excel, and a genuine interest in developing IT and data analysis skills
Experience with programming languages for data processing (e.g. Python, MATLAB, Excel VBA macros)
Preferred Qualifications and Skills
Experience with FEA techniques
Good communication skills in written and spoken English
Good interpersonal skills
Good attention to detail and a methodical nature
Ability to learn quickly and to collaborate with others in a geographically distributed team
CULTURE AND VALUES
Culture and values are incredibly important to Ansys. They inform us of who we are, of how we act. Values aren't posters hanging on a wall or about trite or glib slogans. They aren't about rules and regulations. They can't just be handed down the organization. They are shared beliefs – guideposts that we all follow when we're facing a challenge or a decision. Our values tell us how we live our lives; how we approach our jobs. Our values are crucial for fostering a culture of winning for our company:
Customer focus
Results and Accountability
Innovation
Transparency and Integrity
Mastery
Inclusiveness
Sense of urgency
Collaboration and Teamwork
Share this post via:
---