Marketing Program Specialist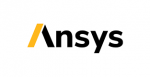 Date: Mar 23, 2020
Location: Canonsburg, PA, US, 15317
Company: Ansys
Ansys is the global leader in engineering simulation, helping the world's most innovative companies deliver radically better products to their customers. By offering the best and broadest portfolio of engineering simulation software, Ansys helps companies solve the most complex design challenges and engineer products limited only by imagination.
SUMMARY
ANSYS is committed to the future engineer through our Academic and Startup Programs that aim to remove the barriers to adoption of simulation. The Marketing Program Specialist is responsible for aiding in the global support of both programs from a perspective of sales enablement, partnerships, marketing and an overall program management standpoint. This position will have the opportunity to work on a variety of projects and wear many different hats while engaging with a variety of departments within ANSYS as our programs continue to evolve and grow. Some activities will include assisting with the execution of marketing activities, managing complex data for program messaging and positioning, and engaging with sales (both direct and indirect). This position works under the direction of the marketing manager, academic and startup programs, as well as collaboratively with other functional groups such as our Corporate Marketing Communications Team, Digital Center of Excellence Team, Sales Team (both direct and indirect), and Customer Support Group. Position will work proactively to support and enable sales and should enjoy talking to and working with customers.
RESPONSIBILITIES
Support the internal communication of program specifics, changes/announcements and processes through maintenance of our program's internal SharePoint sites.
Assist in training new channel partners on our Startup Program and strategy to assist in them making an immediate impact.
Support the compilation, tracking and management of relevant (and sometimes complex) data related to both programs to tell our larger adoption story, identify target market opportunities and drive best practices.
Work with our team to further our academic engagement strategy through large scale digital verticals like our YouTube channel and Student Community.
Work with sales and marketing on the execution of academic events.
Support the evolution of the Academic Partner Program to help grow adoption with new target audiences while also driving efficiencies for sales and the end user.
Engage and support our Incubator Partners to drive new startups joining our program.
As functionality is available, support the development of a more comprehensive and targeted academic marketing initiative including but not limited to webinars, welcome kit for student teams, email marketing campaigns throughout a student's journey and more.
Act as a backup for time sensitive, important activities for both programs.
MINIMUM QUALIFICATIONS
Bachelor's degree in marketing, engineering, business or other related field.
Self-starter with experience working independently to meet objectives and the ability to manage multiple tasks simultaneously while maintaining focus on strategic objectives.
Demonstrated ability to build relationships and work collaboratively with co-workers.
Excellent interpersonal communication; written, presentation, and verbal.
Experience working with large amounts of data, pivot tables, and creating/managing dashboards.
Willingness to learn new things in order to do what is needed to drive success.
PREFERRED QUALIFICATIONS
Experience in the high technology B2B market.
A minimum of 3 years of relevant work.
Understanding and experience working with Google Analytics.
Understanding of YouTube best practices.
Ability to travel up to 25%.
Share this post via:
---