Manufacturing Operations Coordinator (Material Handler)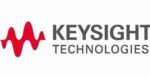 Website Keysight EDA
Keysight is on the forefront of technology innovation, delivering breakthroughs and trusted insights to the world's visionaries and innovators in electronic design, test, manufacturing, and optimization. Our ~14,000 employees create world-class solutions in wireless communications, 5G, automotive, quantum, aerospace, defense, and semiconductor markets for customers in over 100 countries. Our technical solutions – and our methods for creating them – help connect and secure the world. Learn more about what we do and how we do it.
Our powerful culture has led to us being independently recognized on Fortune 100's Best Companies List and we are "Great Place to Work" Certified.  We're driven, collaborative, ethical, and curious, and we value all ideas, especially bold ones. And our culture extends far beyond our own walls. Our corporate social responsibility efforts support our communities, nurture the next generation of engineers, and promote environmental sustainability.
At Keysight, Inclusion & Diversity is an integral part of our core values.  We believe that when people feel a sense of belonging, they can be more creative, innovative, and thrive at all points in their careers. We believe everyone should be respected in the workplace and in their communities regardless of race, color, age, gender, sexual orientation, gender identity and expression, ethnicity, religion, disability, veteran status, national origin, or any protected class.  We continuously challenge ourselves to grow in our understanding of inclusion by engaging in a wide variety of diversity programs, initiatives, employee network groups and mentoring/development. This is Keysight – People and Culture – YouTube
Job Description
Observe/practice good housekeeping and all safety procedures.  Keep equipment and work area clean and orderly throughout daily activities.
Perform warehouse activities related to receiving, inventory management, and/or shipping. Processes involved can include, but aren't limited to, unloading/loading incoming material, counting, verifying accuracy of shipments, data entry, picking, packing, shipping, maintaining department databases, creating/updating reports, and filing.
As you move material throughout applicable work areas, consider both the short-term goals of expediting to service or inventory locations and any long-term goals.
Apply strong analytical and problem-solving skills to resolve any obstacles or delays that may occur in the production process.
Effectively communicate with all team members, internal and external customers, and management.
Act in accordance with all company, state, federal, and international quality, business control, import, and export requirements.
Support and suggest alternative processes for material handling across other departments as necessary, based on production needs or staffing shortages due to absences and vacations.
May provide on the job training and guidance for others as needed i.e. trainer, mentor, buddy.
May operate material handling equipment that could include forklift, electric pallet jacks, shrink-wrap machines, carousels, walkie-stackers, Insta-Pak, and/or order-pickers.
Proactively collaborate across sites with all Leads and Supervisors to support continuous improvement initiatives. Support efforts to maintain a sustainable culture around LEAN and reducing waste, including seeking methods of improvement for all functions of the position.
In accordance with Keysight business objectives, own your development, including but not limited to your value creation plan, required internal trainings like KLM, and optional internal trainings.
Participate in team meetings, review daily goals and metrics, and provide root cause, corrective actions, as necessary.
Professionally respond to all requests with a sense of urgency. Exercise your ability to prioritize all requests based on business need and, if unclear, escalate your question(s) expediently to your lead/supervisor.
Job Qualifications
Team attitude. Demonstrated success in a diverse, team-oriented work environment.
Good organizational and time management skills.
Flexibility to perform any and all functions within the warehouse.
Excellent listening and communication (verbal and written) skills and a willingness to speak up with any questions. Examples may include questions related to training, day to day activities, or workplace safety/potential hazards.
Ability to work onsite, travel to other sites for ad hoc support/projects, and virtually.
Ability to train, and be trained, via verbal, written, and/or virtual instruction.
Ability to type a minimum of 35 WPM.
Experience with MS Suite of applications including Outlook, Excel, and SharePoint.
Ability to lift a minimum of 25 pounds, without assistance.
High school diploma or equivalent.
Familiarity with warehousing best practices and methods is preferred.
Experience with operation of material handling equipment is preferred.
Previous material handling experience is a plus.
Knowledge of LEAN methodologies and/or a track record of increasing effectiveness and/or reducing waste in process steps is a plus.
Accurately report time worked in time management system.
Experience with ERP and trade/logistics applications is a plus.
Share this post via:
---