Maintenance Planner Scheduler (MPS) Intern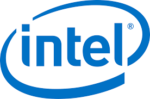 Intel
Job Description
Join Intel and build a better tomorrow. Intel is in the midst of an exciting transformation, with a vision to create and extend computing technology to connect and enrich the lives of every person on Earth. So join us and help us create the next generation of technologies that will shape the future for decades to come.
Corporate Services (CS) touches the lives of every Intel employee every day. CS creates an environment where employees can prosper while creating the innovative technologies that make amazing possible. Our scope is vast and includes operating and maintaining all Intel sites, offices, labs and factories globally as well onsite services and experiences that help employees stay safe and productive. CS also helps to make Intel and our community a greener place by supporting Intel commitment to environmental sustainability, including investing in conservation projects, setting company-wide environmental targets and driving reductions in greenhouse emissions, energy use, water use and waste generation.
In addition, CS approaches Diversity & Inclusion with the same rigor, accountability and visibility as our critical business strategies, embedding diversity and inclusion practices in everything we do! We are responsible for building an environment where all employees feel empowered to achieve their full potential.  We are a global workforce that generates diversity of thought and innovation, resulting in better overall business results. Corporate Services values and embraces individual uniqueness and empowers employees to bring their whole selves to deliver their very best. We thoughtfully embed inclusivity and diversity as core strengths in our hiring, career development and training practices. Corporate Services' success depends on our people and we highly value our amazing employees. Make Corporate Services your workplace of choice today!
As a Maintenance Planner Scheduler (MPS) Intern your responsibilities will include but are not limited to:
Work as key member of an integrated team to plan, schedule and adjust maintenance activities for the Chandler CS team
Support efforts to achieve world-class maintenance and operational performance
Manage comprehensive asset records and work orders in Maximo (CMMS)
Support data and reporting requirements to ensure compliance and drive system/operational improvements
Assist with asset and PM validations (assets missing PMs).
Perform field checks for system owners to validate their meta data (assets missing manufacturer info, serial numbers, install dates, locations, etc).
Assist with locating or staging parts for work.
Assist with building and validating LSS/FP routes.
Assist MPS with pulling reports, (open and aging).
Support the Chandler CS Mechanical team as a Maintenance Planner/Scheduler.
This will be a year-round internship, with the flexibility to adjust work hours to accommodate your school schedule.
The successful candidate should exhibit the following behavioral traits:
Commitment to safety, for yourself and those around you.
Willingness to collaborate effectively with a diverse, high-performing team to achieve challenging goals.
Decisive, and willing to quickly and clearly communicate with all stakeholders.
Time management skills; can manage multiple projects simultaneously.
Tolerant of ambiguity; can adjust priorities quickly.
Attention to detail; willing to maintain precise records.
Qualifications
You must possess the below minimum qualifications to be initially considered for this position. Preferred qualifications are in addition to the minimum requirements and are considered a plus factor in identifying top candidates. Experience would be obtained through a combination of prior education level classes, and current level school classes, projects, research, and relevant previous job and/or internship experience.
This position is not eligible for employment-based visa/immigration sponsorship.  Intel sponsors individuals for employment-based visas for positions where we experience a shortage of US Workers. These skills shortage roles are typically STEM contributing positions requiring a Master's or Ph.D. degree, or a Bachelor's degree with three years' related  job experience. This position does not qualify for Intel Sponsorship because it is either (1) a non-STEM contributing position, or (2) a STEM position that only requires a Bachelor's degree and less than three years' experience.
Minimum Qualifications:
The candidate must be pursuing a Bachelor's degree in Mechanical Engineering, Chemical or Environmental Engineering, or a related engineering field of study.
Maintain a minimum of a 3.0 GPA throughout the Internship.
Preferred Qualifications:
Demonstrated application of sound engineering principles and technical problem-solving.
Apply for job
To view the job application please visit jobs.intel.com.
Share this post via:
---