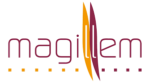 Website Magillem
Type of contract: permanent
Location: Paris 10 (France)
Salary: Negotiable
Experience required: 2-3 years minimum experience
OVERVIEW OF THE POSITIONS
Within the team R&D, you are passionate about software development , you are a team worker, you like topics of big complexity. Magillem closely partners with tier 1 customers in semi conductors and embedded systems industries.
A context of strong reactivity from our customers' research & development teams force our engineers to be up to par with the best software designers and gain knowledge and understanding of various software architectures and technologies.
Autonomous, flexible and dynamic, your communication skills and your English proficiency allow you to participate in technical discussions in an international context. You want to invest in an innovative, human-sized fast growing company.YOUR PROFILE
We look for people dynamic and very interested in JAVA / J2EE, XML technologies, familiar with J2EE, a very good experience on implementation and deployment of a product leaning on technologies such as Spring, Hibernate or JBoss.
BAC+5 in computing, you justify an experience of 2 years minimum in Java development, J2ee, Web.
A first experience in the EDA (Electronic Design Automation) industry is an added value.
Previous work on Eclipse, Tomcat, DBMS, Maven will be highly appreciated.