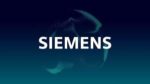 Website Siemens EDA
Location: Wilsonville, OR
We are looking for a highly motivated software engineer to work on the Calibre engineering team in the Design to Silicon business unit. You will be part of a team responsible for designing, developing, debugging and supporting the Calibre LVS software. Development responsibilities will span different software tools including computation engines, application software, APIs, and utilities. You collaborate with a senior group of software engineers contributing to final production level quality of new components and algorithms and to support existent code.
BS/ MS. in Computer Science, Electrical Engineering or related discipline. Understanding of graph theory required. Individuals with strong ability to learn and explore new technologies and who are able to demonstrate good analysis and problem solving skills are preferred. Prior experience with large software development projects is highly recommended. You will need excellent programming and software engineering skills. Experience with multithreaded and/or distributed programming is a big plus. Knowledge of C, C++ and experience with UNIX and/or LINUX platforms is necessary. Knowledge of SPICE a plus. Self-motivation, self-discipline and the ability to set personal goals and work consistently towards them in a dynamic environment will go far towards contributing to your success.
About Mentor Graphics:   
Mentor Graphics® is a technology leader in electronic design automation (EDA), providing software and hardware design solutions that enable companies to develop better electronic products faster and more cost-effectively. The company offers innovative products and solutions that help engineers overcome the design challenges they face in the increasingly complex worlds of board and chip design. Mentor Graphics has the broadest industry portfolio of best-in-class products and is the only EDA company with an embedded software solution.
Publicly held (NASDAQ: MENT)
Founded 1981, headquartered in Wilsonville, Oregon
3,850 employees
Revenue in last reported 12 months: approximately $700 million
World-class research and development – 28 engineering sites worldwide
High-touch, global distribution channel – 48 sales offices around the world
Strategic partnerships with leading electronics manufacturers, semiconductor and electronic design suppliers for development of new design solutions and methodologies
World Wide Web address – www.mentor.com
Organization: Digital Industries
Company: Mentor Graphics Corporation
Experience Level: Experienced Professional
Job Type: Full-time
Share this post via:
---