Logic Technology Development Manufacturing Integration DefMet Engineer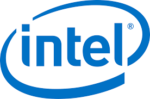 Intel
Join Intel-and build a better tomorrow. Intel is in the midst of an exciting transformation, with a vision to create and extend computing technology to connect and enrich the lives of every person on Earth. So join us-and help us create the next generation of technologies that will shape the future for decades to come.
Logic Technology Development (LTD) Manufacturing Integration Mission Statement: We engineer world-class yields on D1 processes by driving defects and inline performance parameters to Best-in-Class targets.
LTD Manufacturing Integration Engineers are responsible for but not limited to:
Leading scientific research enabling manufacture of innovative device architectures coupled with the realization of these architectures.
Designing, executing and analyzing experiments necessary to meet engineering specifications for their process.
Participate in development of intellectual property.
Operate manufacturing line in order to integrate the many individual steps necessary for the manufacture of complex microprocessors.
Institute ramp to manufacturing volumes to demonstrate the technology meets requirements while simultaneously transferring the technology to counterparts in manufacturing via the Copy Exactly Methodology.
Install and qualify manufacturing capacity at the development site and audit installation qualification.
Additional Job Responsibilities:
Back end, backside scratch, wafer break management and root cause sourcing.
Quality Event Form (QEF) and Disposition/material review board (XRB) response with modules and manufacturing.
Fab and E-test parameter trending, process control, Analysis Of Variance (ANOVA) including identifying opportunities and action plans.
Tool qual analysis (Fab and E-test) and eDispo sustaining.
Yield Cliff Indicator definition and summarization.
Drive tightening utilize a deep level understanding of scribe structure layout, test to contribute debug activities.
What we offer:
We give you opportunities to transform technology and create a better future, by delivering products that touch the lives of every person on earth.
As a global leader in innovation and new technology, we foster a collaborative, supportive, and exciting environment where the brightest minds in the world come together to achieve exceptional results.
We offer a competitive salary and financial benefits such as bonuses, life and disability insurance, opportunities to buy Intel stock at a discounted rate, and Intel stock awards (eligibility at the discretion of Intel Corporation).
We provide benefits that promote a healthy, enjoyable life: excellent medical plans, wellness programs, and amenities, time off, recreational activities, discounts on various products and services, and much more creative perks that make Intel a Great Place to Work!
We're constantly working on making a more connected and intelligent future, and we need your help. Change tomorrow. Start today!
This is an entry level position and will be compensated accordingly.
Qualifications
You must possess the below minimum qualifications to be initially considered for this position. Preferred qualifications are in addition to the minimum requirements and are considered a plus factor in identifying top candidates. Experience listed below would be obtained through a combination of your schoolwork, classes, research and or relevant previous job and or internship experiences.
Minimum Qualifications
PhD degree in Computer Science, Physics, Material Science and Engineering, Chemical Engineering, Electrical Engineering, Mechanical Engineering, Nuclear engineering, Optics, or Chemistry (with focus on hands on experimental research).
Must have the required degree or expect the required by December 2022.
Preferred Qualifications:
1+ years of experience with:
Materials characterization (SEM, TEM, etc.)
Materials fabrication, synthesis, metrology,
Statistical and data analysis (MATLAB, Excel, JMP, etc.).
6+ months of experience in the following (more than one is preferred):
Semiconductor processing fundamentals (lithography, wet etch, dry etch, chemical polishing, mechanical polishing, etc.), semiconductor and transistor device physics, design of experiments.
Research experience with advanced transistor device structures and architectures including fabrication (e.g. lithography, etch, film deposition, cleans, chemical-mechanical planarization etc.). In-depth working knowledge of semiconductor device physics and process integration.
Data analysis skills, able to construct clear data-based problem statements.
Process control systems, methodologies, sources of variability and statistics.
Apply for job
To view the job application please visit jobs.intel.com.
Share this post via:
---