License/ OSS Management Professional – PL11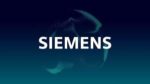 Website Siemens EDA
Job Description
Siemens founded the new business unit Siemens Advanta (formerly known as Siemens IoT Services) on April 1, 2019 with its headquarter in Munich, Germany. It has been crafted to unlock the digital future of its clients by offering end-to-end support on their outstanding digitalization journey. Siemens Advanta is a strategic advisor and a trusted implementation partner in digital transformation and industrial IoT with a global network of more than 8000 employees in 10 countries and 21 offices. Highly skilled and experienced specialists offer services which range from consulting to craft & prototyping to solution & implementation and operation – everything out of one hand.

Join our team to make difference!

What are my responsibilities?
Open Source code, patent and legal research, constant evaluation of commercial and open source components for ensuring recommendations are up-to-date and reduce potential risks to customers.
Analysis of source code and license texts using data analysis tools (Blackduck, Fossology, Palamida etc), identifying the obligations for the usage of the components, creation of reports summarizing findings, obligations and recommendations and providing support to project teams for addressing software license conditions.
Review of deliverables, technical documents and reports.
Ensure timely communication and feedback to all project partners.
Work closely with project management, architects for open source scanning / license clearing requirements.
Regular reporting both to line management as well as to customer on status and escalation on risks, issues and important information.
Use your Skills to move the world forward
B.E. / B. Tech / MCA/ M. Tech (Computer Science/Electronics & Communication/ Electrical) with 1- 4 years of project experience in OSS Compliance.
Good experience (1-2 yrs) either in Linux internals -or- Software development/testing.
Experience with FossologyNG, Black Duck, (alternatively, other license clearing tools), Licensed texts cognition and variants used in software documents.
Experience communicating/interacting directly with global customers (particularly US and Germany) written and oral and excellent organizational, analytical skills, and follow-up skills.
Experience with open source community management / moderation / contributions is a plus.
Excellent skills on MS Office, PDF, report writing tools
Hygiene:
Expecting you to report on time, and meeting his/her commitment given to the client/ team members/ colleagues.
Always ready to upskill and come-up topics to add more value.
Share this post via:
---