Lead Application Engineer – PyAnsys, Python, Docker, Kubernetes, Github, Linux, AWS, Azure, Cloud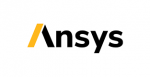 Summary / Role Purpose:
Join the Ansys Customer Excellence team to pioneer the future of engineering. As a Lead Application Engineer, partner with customers to tackle engineering challenges, seamlessly integrate Ansys software into their workflows and shape the Ansys product roadmap. Leverage advanced engineering expertise for technical pre-sales support, application design, and deployment across both on-premises and cloud platforms using modern containerization technologies. Your role also encompasses consulting on simulation-based solutions and mentoring upcoming engineers in the team.
Key Duties and Responsibilities:
Coordinate and execute technical activities during sales opportunities, including product presentations, demonstrations, and evaluations.
Design, develop, and deploy automation workflows, particularly using PyAnsys, and utilize containerization technologies like Docker and Kubernetes.
Implement, manage, and optimize CI/CD pipelines, ensuring streamlined testing and deployment of applications.
Interact with customers to understand their business initiatives, product design needs, and engineering design workflows; recommend appropriate Ansys solutions based on these insights.
Lead project teams to develop and integrate differentiating simulation solutions within customer design workflows.
Collaborate with the Ansys product development teams to refine the product roadmap, test new product releases, and develop best practices.
Provide technical support and training to end-users and junior team members around the software applications and containerization methodologies.
Mentor junior engineers, fostering their growth and expertise.
Document and detail technical guidelines for end-users and maintenance teams
Participate in corporate initiatives, support Ansys marketing endeavors, and author conference presentations.
Minimum Education/Certification Requirements and Experience
BS, MS, or PhD in Mechanical/Chemical/Aerospace/Electrical Engineering, Computer Science, Mathematics, or related fields with the following respective years of experience. BS+8, MS+6, or PhD+3
4 years of experience in application engineering, customer support, or consulting services-type customer-facing roles using engineering software
Demonstrated use of Ansys software or familiarity with commercial CAE, CAD, EDA, PLM software packages, and containerization tools like Docker and Kubernetes.
Solid understanding of DevOps methodologies and engineering practices.
Proven track record in delivering exceptional outcomes and integrating software solutions within customer workflows.
Logical problem-solving, strong mentoring capabilities, and excellent communication skills in English.
Preferred Qualifications and Skills 
Advanced education and experience as previously detailed, combined with a familiarity in application engineering and customer support roles.
Proven expertise with cloud platforms such as AWS, Azure, or Google Cloud Platform, alongside relevant certifications.
Subject matter expertise in one or more disciplines within Ansys' scope.
Strong multitasking abilities in fast-paced environments, a sense of urgency, and professionalism.
Ability to travel as required.
Share this post via:
---