Lead Application Engineer in Custom IC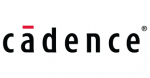 We are looking for an Application Engineer in Back-End Analog
Job Description, Role and Key Responsibilities
The Cadence Applications Engineer (AE) role is a great opportunity to employ your strong technical skills to enable semiconductors companies adopting Cadence solutions and associated IC design methodologies. The Application Engineer will work with some of the most technically demanding IC design development solutions and leading-edge nanometers process technologies.
The AE is credible to articulate Cadence solutions with an emphasis on analog/mixed-signal custom IC design platform and more specifically on the Back-End part (layout/layout automation).
In a customer facing and commercially sensitive working environment, the AE is responsible for actively assisting Cadence customers and prospective customers during:
Sales technical campaigns and product evaluations in resolving customers design challenges while promoting Cadence solutions value added benefits
Adoption from concept to successful deployment of design flows and associated methodologies through design environment assessments.
Direct a contribution to key customer design projects, e.g. be responsible for driving Cadence IC tools for key tasks on these projects
The AE will develop skills to:
Acquire strong technical understanding of the complete IC design/verification flow.
Identifying and tracking technical issues in customer's full custom IC design environment, prioritize them taking account both the customer's & Cadence's needs. Drive their resolution within Cadence R&D
Drive best practices and lessons learned from training deliveries, tool benchmarks and customer interactions back into product development and Cadence AE community
Identify technical gaps that prevent efficient use of the Cadence tools and put together sessions like workshops or Lunch & Learn in order to explain how to use the tool efficiently and close the gaps.
Improve existing design methodologies and develop new methodologies leveraging ever evolving Cadence solutions and services.
Develop a deep and trusting relationship with the customer's design teams
Be able to work independently to find solutions for the client, while utilizing help from the Local, European and global Cadence organization when needed.
Be available to travel to different European locations for short periods
Requirement, Experience, Education
BSc required; MSc/MEng preferred – in micro-electronics engineering
3 to 6 years of work experience in the domain
Understanding of analog/mixed-signal/RF design flow with Cadence Virtuoso IC6.1.x
Strong track record of experience in Custom IC layout (Tape Out experience) block level and top-level using Virtuoso Layout XL
Experience in Analog Layout Automation (Placement & Routing) is a plus
Experience in SKILL and/or Python programming is a plus
PDK knowledge & customization is a plus.
Experience of UNIX environments
Ability to work without close supervision in customer environment.
A team player who is passionate about technology but also understands business requirements
Excellent problem-solving skills
Good communication skills including good level in Italian and in English
Some travels will be required: to visit customer offices in Italy and abroad and for training at EU and US Cadence sites.
Share this post via:
---