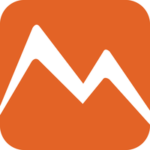 Website Moortec
Reporting to: Engineer Manager
Based: Plymouth, UK
About The Role:
Working as part of a small but expanding team, you will be an experienced device test and validation engineer with responsibility for the development and implementation of hardware and software for the testing and validation of Moortec digital and mixed signal IP.
Essential Skills:
• For this role you'll need to have a University degree or similar, either in Electronics Engineering or related field.
• A sound understanding of programming and operating the National Instruments LabVIEW environment.
• FPGA design using HDL, i.e. VHDL and/or SystemVerilog.
• Design of digital and analogue circuits for device validation and testing.
• PCB schematic capture using OrCad or similar.
• Good understanding of device test methods.
Desired:
• Programming and scripting skills in VB script, python, tcl & bash.
• An understanding of statistical and data analysis.
• Experience of using the National Instruments DIAdem database analysis tool
• Understanding of silicon test data
Continuous Professional Development:
With the support and direction of the company, we actively encourage and expect all team members to continually develop the
technical skills, competencies and experience in order to meet the current and future needs of the business.
Responsibilities and Duties:
• Draft and detail test and validation specifications and plans.
• Design hardware test platforms for device validation
• Write test program software
• Develop test reports.
• Liaise with application support and technical staff to provide assistance with customer support questions
• Other duties as required
Salary & Benefits:
• Competitive salary
• Supportive career development
• Company bonus scheme
• 28 days holiday + bank holidays
• Company pension scheme
• Life assurance cover
• HealthShield cash plan
• Gym Membership
• Access to company share scheme
Apply for job
To view the job application please visit moortec.com.