Full Time
Applications have closed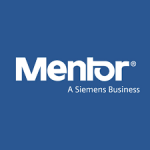 Website Mentor Graphics
Job Description
Mendix is on a mission to enable anyone in any organization – from the marketing coordinator to the software developer to the CEO – to create things that are transformational for their company.  We are fundamentally reinventing the way applications are created and we're reinventing the future of software development.  Sounds ambitious, right?  We agree.
Not to brag, but nearly 4,000 organizations worldwide, including KLM, Medtronic, Merck, and Philips, rely on Mendix to build web and mobile applications.  Thousands of our customers use our platform to delight their clients and empower their employees. It's no surprise that we're a recognized Leader by Gartner and Forrester in a red-hot market expected to exceed $21 billion by 2022.  Ok, maybe we did want to brag a little.  But we're proud of what we've accomplished…and…we're humble enough to admit that we need you to make us even more effective.
If you are a Junior Mendix Developer and want to make a difference for tens of thousands of developers in our community, we have an opportunity for you!
At the Community & Collaboration unit, we are delivering tools to improve the communication and collaboration within our community.
There's a need to help new developers discover the Mendix Platform, engage them with content and help tailored to their needs, and teach them to make beautiful applications.
You'll help drive digital innovation by:
Becoming an ever better Mendix developer to help steer innovation within Mendix
Being part of shaping the roadmap for our platform development
Conquering technical challenges by finding innovative solutions. You'll have the opportunity to harness all your skills and really make a difference
Getting things done
You're the Junior Mendix Developer we need if you:
Have been working as a (Junior) Mendix developer for 1-2 years.
Have experience working in agile environments
Love technology
Possess strong problem-solving and analytical skills
Share this post via:
---