Jasper Formal Sr Application Engineer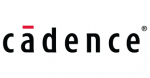 Website Cadence
At Cadence, we hire and develop innovators and leaders who want to make an impact on the world of technology.
We offer amazing opportunities to grow, no matter where you are in your career. The ideal candidate will be energetic, innovative and enthusiastic about how to help customers solve their toughest formal verification problems using Cadence technology. Join our elite application engineering team for verification to work closely with the best AEs, PEs and R&D in EDA at a company listed in Fortune magazine and Great Place to Work as one of the World's Best Workplaces™ year after year!
As an integral member of the North America Formal Verification Field Applications Engineering (AE) Team, you will work directly with industry leading semiconductor and system companies to deploy Cadence's market leading formal verification tool including Jasper and all its applications. In this customer facing role you will provide the front line technical support in the pre and post-sales process and will work with the account team to come up with innovative solutions to address our customers' most challenging problems in verification. You will own customer success!
In this role, you will develop customer specific verification requirements, including advanced verification component development, methodology support, and operation and maintenance of Cadence's verification tools and services. You will support technical evaluations and benchmark development for Jasper, Cadence's market leading formal verification solution. You will create and conduct technical presentations, trainings and product demonstrations for customers.
At Cadence, customers are at the heart of everything we do. Talented engineers like you are what enable us to materialize this passion into results. By working directly with Cadence R&D and driving customer engagements, you will enhance your in-depth knowledge in verification tools, unlock unique expertise in verification methodologies, and level up your communication, customer, and sales skills. No matter where you are in your career, whether your next career step is to stay on the technical track, move up in management, or explore sales/marketing career opportunities, the skills and expertise you gain as an Application Engineer here at Cadence will put you miles ahead in your career advancement.
Job Description:
Establish technical credibility and rapport with the customer and become the go-to expert for all of their technical inquiries and support
In collaboration with R&D, provide in-depth technical assistance to help support advanced verification flows to secure design wins
Champion the customer needs and work closely with R&D and marketing to develop competitive and creative technical solutions
Understand the competitive landscape and continuously work on differentiating Cadence's solutions
Write technical product literature such as application notes and technical articles
Review new product proposals and device specifications
Assume technical leadership roles in small teams as needed
Job Requirement:
Experience with the Jasper or JasperGold formal verification tool.
Share this post via:
---