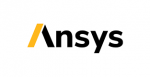 Summary / Role Purpose
The IT Program Manager is a key role in the effective delivery of Ansys's technology portfolio. The scope of responsibility will span all areas of the IT PMO with a primary focus on supporting the HR transformation. This will include both direct project and program management of assigned areas, as well as department wide project and program methodology enforcement for both Agile Scrum and Agile Kanban.
We are looking for an IT Program Manager with experience in HR transformations, good understanding of end-to-end HR processes and strong leadership skills to manage large scale programs and work with key stakeholder to drive business outcome.
Overall department Agile methodology adoption and enforcement includes coaching and direction to all department PMO and project team members on the tools, techniques and events related to both Agile Scrum and Agile Kanban project and daily task management.
Key Duties and Responsibilities
Accountable to business sponsors for schedule, budget, and quality of all program elements. Escalates decisions to sponsors as necessary.
Work with Business Leaders and business partners to contribute to strategic project/program decisions and ensure that projects are delivering the expected business outcomes.
Responsible for leading the HR transformation initiatives including the deployment of Payroll and Time & Attendance systems; lead the deployment of HRIS enhancements and automation capabilities.
Lead Change Management activities on key strategic projects/programs.
Focus on Continuous Improvements and value extraction from deployed solutions.
Responsible for working with external vendors/system implementors to hold them accountable for their service delivery.
Responsible for working with global team members to plan project activities to meet deliverable dates and project milestones.
Directly facilitate program steering committee meetings and conduct periodic briefings/status updates to various levels of the organization for assigned areas.
Provides overall leadership and management of programs and projects across multiple functional areas.
Guides, coaches, and motivates the program delivery teams.
Coaching more junior PMs and Scrum Masters on effectively adopting Agile, accountable for continuous improvement of the Agile practices for both Scrum and Kanban.
Sets performance objectives and incorporates feedback from team and organization for continuous improvement.
Minimum Education/Certification Requirements and Experience
Bachelor's degree
A minimum of 7 years of IT leadership experience setting priorities and driving for results
A minimum of 5 years of project manager experience leading cross-functional projects
A minimum of 3 years of experience as a Scrum Master or equivalent role within an Agile team
Experience leading large scale end-to-end HR transformations.
Experience with leading the implementation of HR systems, preferable SAP Success Factors.
Certified ScrumMaster (CSM), Certified Scrum Professional (CSP) or Certified Product Owner (CSPO)
Strong influencing skills and overall partnership and collaboration.
Strong understanding of project management and Agile concepts, processes, practices, procedures, and tools.
Strong analytical and problem-solving skills; ability to combine attention to detail with big picture perspective.
Experience leading global teams.
Proficient with project management and Agile tools, preferably Microsoft ADO.
Preferred Qualifications and Skills
Bachelor's degree in Computer Science, Business or Engineering preferred.
PMP, Six Sigma, Change Management training and certification desired.
Experience leading major software package implementations strongly preferred (HRIS, CRM, ERP).
Able to work independently with minimal supervision.
Proactively plans for managing and mitigating project risks.
Demonstrates excellent oral and written communication skills.
Must be able to think creatively and possess strong analytical and problem-solving skills.
Proven track record of consistently meeting goals and objectives.
Experience working with information technology vendors / suppliers.
Able to communicate technical issues in a non-technical manner to a diverse audience.
Key role Competencies: Result Oriented, Team Building/Management, Strategic Thinking, Change Management, Influence, Business Acumen, Problem Solving, Planning, Communications, Customer Focus, Negotiating, Organization, Political Savvy.
Share this post via:
---