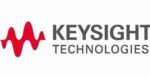 Website Keysight EDA
About Keysight
Keysight is on the forefront of technology innovation, delivering breakthroughs and trusted insights to the world's visionaries and innovators in electronic design, test, manufacturing, and optimization. Our ~14,000 employees create world-class solutions in wireless communications, 5G, automotive, quantum, aerospace, defense, and semiconductor markets for customers in over 100 countries.
We're recognized as a Great Place to Work across the globe due to our robust culture and dynamic working environment. Our global team acts as "One Keysight," using collaboration, inclusivity, and integrity to advance technology. We're driven and curious, and we value all ideas, especially bold ones. And our strong culture extends far beyond our own walls. We leverage our corporate social responsibility framework to support our communities, nurture the next generation of engineers, and promote environmental sustainability. Our technical solutions – and our methods for creating them – help connect and secure the world. Learn more about what we do and how we do it.
About the Job
The IT Product Manager role will co-create solutions with the business that solve problems and deliver value to users and help automate business workflows for efficient outcomes. This role is responsible for building and maintaining relationships with Keysight's global R&D and engineering organization and key business stakeholders. A successful Product Manager in this role will have extensive knowledge of software development, computer science, or software product management and the software development process. This individual will be able to provide product vision, design and development inputs and prioritize business needs against business goals. This is an individual contributor role but will be key to delivering strategic software-centric products and solutions that are aligned with Keysight's research engineering stakeholder needs and priorities.
About the Team
This position is part of Keysight's Global Information Technology organization, responsible for driving the IT Digital productivity across the company for all employees. The IT Product Manager is responsible for turning business requirements into a consumable product. Responsible for working with counterparts on the IT DevOps teams to deliver these products.
Responsibilities
Conduct stakeholder interviews and be the subject matter expert by defining vision, strategy, and roadmap for the product go-to-market strategy
Identify product offering in end-user understandable ways and effectively translate business requirements with IT to establish well-designed products
Serve as the technical leader and work with Keysight's R&D engineering stakeholders to elicit requirements via design sessions, business process descriptions, use cases, data analysis, and task workflow
Draft design documents, gather requirements, build test and deployment plans, manage communications, and own initiatives from inception through rollout
Drive feature and product development prioritization, road map planning and alignment
Partner with stakeholders to build user acceptance test cases and perform hands-on testing
Troubleshoot issues confidently and collaboratively, and provide support for implementation (example: data migration/management)
Drive product adoption by developing training plans & materials along with stakeholder training
Basic Qualifications
Working understanding of CI/CD and DevOps concepts in software engineering
Experience working with Agile/Scrum teams and software development lifecycle planning
Demonstrates emotional intelligence (EQ) needed to conduct stakeholder interviews by demonstrating empathy (business) for users, and successfully observing and documenting user responses
Can problem solve and make decisions under rapidly shifting circumstances
Demonstrates exceptional written and verbal communication skills, including confidence and comfort for presenting and providing stakeholder training
Able to work in a fast pace, global environment demonstrating autonomy in meeting business objectives while adhering to team values.
Desired Qualifications
College degree as well as prior experience in software development
Prior experience in managing software development lifecycles
Experience with Scrum methodology and Jira
Familiarity with common developer platforms such as Bitbucket, Artifactory, Gitlab, and Github
Actual software developer experience for embedded systems or cloud applications
Software build and test automation experience
Strong problem solving and prioritization skills
Excellent interpersonal and communication skills
Experience effectively working with cross functional teams
Share this post via:
---