IT Infrastructure Solutions Architect (Mergers and Acquisitions)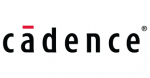 Website Cadence
At Cadence, we hire and develop leaders and innovators who want to make an impact on the world of technology.
Cadence Design Systems is looking for an Infrastructure Solution Architect (Merger & Acquisition Space) to join our San Jose Campus.
This Infrastructure Solutions Architect is responsible for taking a lead strategic and tactical role to define, assess, pilot, and improve Corporate Technology structures for acquisition integration projects. Responsible for all corporate technology stacks (Network, IT Infrastructure, compute, and storage) for acquired entities and design integration plans. Identify synergies as well as lead integration solutions and roadmaps to ensure effective and efficient integration post acquisition.
To ensure smooth integration of multiple mergers we will be requiring a dedicated solution architect who will be focused to assess and integrate the merger entities IT infrastructure
Title: IT Infrastructure Solutions Architect (Mergers and Acquisitions)
Must Haves:
12+ years' experience in architecture, design, implementation, and/or support of highly complex IT infrastructure.
Deep understanding of cloud computing technologies, business drivers, emerging computing trends, and deployment projects (where necessary, managing various stakeholder relationships to get consensus).
Proven track record of customer focus and service excellence.
Extensive experience of delivery.
SME and focused to assess and integrate the merger entities IT infrastructure
Qualifications:
Having an architectural sense for ensuring availability, reliability and scalability are necessary.
In-depth product knowledge of

SDWAN platforms
WAN technologies: Dark fiber, Point to Point leased lines, IEPL (private Lines)
Network switches, firewalls across various platforms like Cisco, Arista, PAN etc.,
WLAN technologies on various platforms like HP., Cisco etc
Microfocus monitoring, Nagios
SSL VPN remote access
Cloud networking
Cloud platforms – AWS, Azure, GCP etc.,
Service virtualization
Compute – Windows/Linux, VMware, Cisco UCS
Storage and Backup – NetApp, PURE, Veritas, Rubrik, Zamanda and other Cloud native storage solutions.

Proven experience managing external partners, suppliers, and vendors.
Responsible for the effective provision of network & infrastructure architectural services for all mergers & acquisitions.
Responsible for the delivery of network & infrastructure architectural strategy, designs and plans to support mergers & acquisitions.
Set the strategy, principles, and models for how we integrate acquired entities into Cadence Design Systems and guide all solution decisions
Provide technical leadership for all mergers & acquisitions.
Author and publish detailed reports documenting technical integration and transformation.
Survey, assessment, and design network (SDWAN, WAN, LAN, and WLAN) and infrastructure (physical/virtual/cloud servers, storage, database, backup & recovery) factoring requirements for capacity, speed, and redundancy.
Identify all license and support & maintenance contracts related to mergers & acquisitions.
Support troubleshooting to isolate and diagnose common technical problems during integration phases.
Submit, review, and approve technical changes, measures, and monitoring.
Build strong relationships with other IT teams and Infosec, as well as technology partners.
Apply policy and procedures, delegating tasks to the right people across teams and monitoring progress, to ensure satisfactory resolution.
Participate in proof-of-concept development to assist in defining technology strategy.
Understand and implement compliance documentation.
Bachelor's degree in computer science, information technology, system analysis or a related study, or equivalent experience
Share this post via:
---