IP Technical Solution Engineer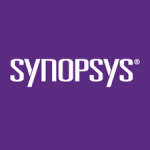 Job Description and Requirements
The ideal candidate for this job is an experienced engineer who works with customers to create solutions for their ASIC/SoC designs using Synopsys IP. This is a pre-sales role, perfect for someone with ASIC/SoC design and/or architecture experience and good people skills, dedicated to our customers' success. You'll work with different markets, designs, foundries (like TSMC, Samsung, Global Foundries), and processes (ranging from 3nm to 28nm).
General responsibilities include:
Working closely with the sales and marketing team to learn about our customers' technical and business issues. Creating effective plans and answers for customers, using a wide range of Synopsys IP options.
We inform customers about the IP products and help them assess how well these products meet their needs. We work closely with the product R&D teams to provide support in evaluating the products based on customer requirements.
In this role, you will help shape the IP product development roadmap by sharing customer feedback with the product research and development (R&D) teams.
In this role, you will help with on-site or remote technical interactions for various tasks like providing demos, supporting evaluations, solving technical problems, dealing with competition, and keeping everyone updated.
Requirements:
BSEE with 8+ years of relevant experience, or MSEE with 7+ years of relevant experience
Strong understanding of the latest SoC architectures and system-level design practices for various market segments such as High Performance Computing, Mobile, Storage, Automotive, Networking, and IoT. This knowledge is especially important when considering IP requirements.
Familiarity with state-of-art SoC design implementation:
RTL design and verification using Verilog or System Verilog
This job requires understanding in several areas including synthesis, static timing analysis, physical design flow, test bench creation, simulation, analog/mixed-signal design and verification flows, as well as basic understanding of package and PCB design flows and technologies.
This job requires you to travel within Israel and around the world, visiting customers, sales teams, and engineering sites. You may need to spend approximately 15-20% of your time traveling.
Strong technical communication skills:
Ability to clearly communicate complex technical requirements, problems, and solutions in spoken and written form.
Ability to analyze, summarize and generate status updates from technical data
Organize, lead, and manage meetings with various internal and external teams.
Nice to Have:
Experience or knowledge in various interface and connectivity protocols such as USB, PCIe, DDR, HBM, MIPI, HDMI, Ethernet, and AMBA is required for this job.
Prior experience in selecting, using, designing, or supporting internal or external IP
Prior experience in an application engineering or another direct customer facing role
Share this post via:
---