IP Design-Senior Program Manager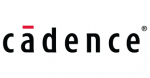 Website Cadence
We are looking for a Senior Technical Program Manager who will be responsible for the overall coordination of R&D Development Projects and Key Customer Engagements within the Design IP Group.
The candidate must have solid, hands-on experience in digital and/or mixed-signal IP design and/or SoC development with a history in successfully leading or managing designs with end customers.
We are looking for an individual with an entrepreneurial mindset and to ensure flawless execution. Someone who is passionate about coordinating all the facets of the project in a matrix organizational structure to deliver successful results.
Main Job Tasks and Responsibilities
facilitate the definition of project scope, goals and deliverables
constantly monitor and report on progress of the project to all stakeholders
present reports defining project progress, problems and solutions
manage customer engagement – project and relationship management
collaborate with Sales, Marketing, Finance and Engineering to assure effective and efficient project execution
Education and Experience
hands-on experience in digital design and mixed-signal design and end-to-end flow is highly preferable
Minimum 5 years experience
proven experience in working or managing designs and teams from conception to manufacturing
knowledge of end-to-end design flow and tools for both analog and digital design from Architecture to GDS
MSEE preferred
Key competencies
critical thinking and problem-solving skills
team work and collaboration
adaptability
Share this post via:
---