IO Circuit Design Engineer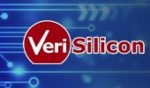 Descriptions
Design GPIO library and customization IO, provide instruction on layout.
Design ESD protection circuit for Analog/RF IP.
Provide ESD protection strategy/guideline, pad cell assignment and ESD review for whole chip.
ESD/Latchup test and Failure Analysis.
Requirements
Have experience in IO & ESD design,work experience and rank are not limited.
M.S. in EE or equivalent.
Knowledge in device physics, process, and physical layout.
Deep understanding of IO ESD/Latchup protection.
Experience on timing model and IBIS model.
Experience on DDR/SD/eMMC/LVDS IO is preferred.
Self-motivated, good communication skills and team work spirit are a must.
Share this post via:
---