Intern (Technical-Engineering)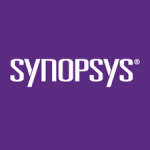 Website Synopsys
Job Description and Requirements
Synopsys technology is at the heart of innovations that are changing the way we live and work. The Internet of Things. Autonomous cars. Wearables. Smart medical devices. Secure financial services. Machine learning and computer vision. These breakthroughs are ushering in the era of Smart, Secure Everything―where devices are getting smarter, everything's connected, and everything must be secure.
Powering this new era of technology are advanced silicon chips, which are made even smarter by the remarkable software that drives them. Synopsys is at the forefront of Smart, Secure Everything with the world's most advanced tools for silicon chip design, verification, IP integration, and application security testing. Our technology helps customers innovate from Silicon to Software, so they can deliver Smart, Secure Everything.
Using the Synopsys Design Platform, our customers can quickly develop advanced digital, custom, and analog/mixed-signal designs with the best power, performance, area, and yield. Most of today's cutting-edge FinFET high-volume production designs are implemented using Synopsys tools. Many of the optimization technologies developed specifically for the FinFET process also benefit designs at 28nm and other established nodes. This internship position will work with our Design Group.
Project Description: 
Build an infrastructure to collect and do data mining with Machine Learning flow for runtime, memory, and QoR
Data generation for on Machine Learning Route DRC, runtime / memory performance for large design, also considering distributed processing
Test machine learning model generation data for route DRC and compare with prediction for accuracy with modified or different block with same technology node.

Skill Requirements:
Strong problem solving, debug, and analysis skills. Ability to learn from team members. Working knowledge of scripting languages, i.e. Tcl, Perl, HTML. Physical synthesis knowledge of IC physical design P&R flow required
Education Requirements:
BS or MS in Engineering

Share this post via:
---