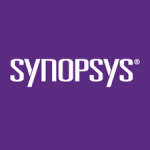 Job Description and Requirements
Synopsys technology is at the heart of innovations that are changing the way we live and work. The Internet of Things. Autonomous cars. Wearables. Smart medical devices. Secure financial services. Machine learning and computer vision. These breakthroughs are ushering in the era of Smart, Secure Everything―where devices are getting smarter, everything's connected, and everything must be secure.
Powering this new era of technology are advanced silicon chips, which are made even smarter by the remarkable software that drives them. Synopsys is at the forefront of Smart, Secure Everything with the world's most advanced tools for silicon chip design, verification, IP integration, and application security testing. Our technology helps customers innovate from Silicon to Software, so they can deliver Smart, Secure Everything.
What you will learn: 
Perform analysis of business unit wise Expense, forecast, budgets, actuals, and trends.
Perform WW Capex analysis and compute depreciation simulation.
Perform WW Inventory analysis and analyse inventory trends.
Track global headcount related activities such as hiring, attritions and transfers, etc.
Analyze expense impact of headcount movements and support the headcount related spending forecast
Participate in ad-hoc analysis requested by business partners.
Skill Requirements:
Knowledge of Business Finance
Knowledge of Financial accounting
Excellent Excel and PowerPoint skills
Excellent analytical skills
Education Requirements:
Final Qualified CA, ICWAI, CPA, Freshers passed out in 2023 are eligible to apply.
Share this post via:
---