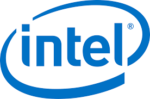 Intel
Job Description
Intel's Assembly and Test Technology Development (ATTD) Automation organization hires talented software engineers to create, develop, test, and support factory automation systems that enable Intel to manufacture leading edge semiconductors.
As a Software Engineer Intern within ATTD Automation, you will partner with other software engineers on development and validation of quality, reliable software systems.
Responsibilities include but not limited to:
Designing and developing applications
Developing databases
Enabling automated software testing
Executing regression test cases
The ideal candidate should exhibit the ideal behavioral traits:
Passion for technology, software and written and oral communication skills
Analytical problem solving and troubleshooting skills
Teamwork skills and partnership skills
Demonstrate tolerance of ambiguity and self-motivation
This is an internship and compensation will be given accordingly based on candidate education level and internship duration.
Qualifications
This U.S. position is open to U.S. Workers Only.
A U.S. Worker is someone who is either a U.S. Citizen, U.S. National, U.S. Lawful Permanent Resident, or a person granted Refugee or Asylum status by the U.S. Government.
Intel will not sponsor a foreign national for this position.
You must possess the below requirements to be initially considered for this position.
Preferred qualifications are in addition to the requirements and are considered a plus factor in identifying top candidates.
Knowledge and/or experience listed below would be obtained through a combination of your school work and/or classes and/or research and/or relevant previous job and/or internship experiences.
Requirements
Pursuing a bachelor's degree in Computer Science or Computer Engineering or related discipline.
3+ months of experience working with foundation in computer science principles.
Preferred
6+ months of working knowledge in one ore more of the following areas:
Object Oriented Programming (C#, C++, or Java)
Knowledge of Microsoft development tools (Visual Studio, .NET)
Microsoft or Linux operating systems
Oracle or Microsoft database technologies
Computer infrastructure (servers, networks, storage)
Image processing or optical systems
Artificial intelligence and machine learning systems or mechanical systems
Inside this Business Group
As the world's largest chip manufacturer, Intel strives to make every facet of semiconductor manufacturing state-of-the-art — from semiconductor process development and manufacturing, through yield improvement to packaging, final test and optimization, and world class Supply Chain and facilities support. Employees in the Technology and Manufacturing Group are part of a worldwide network of design, development, manufacturing, and assembly/test facilities, all focused on utilizing the power of Moore's Law to bring smart, connected devices to every person on Earth
Apply for job
To view the job application please visit jobs.intel.com.