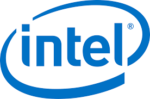 Intel
Job Description
Intel leads the semiconductor industry by creating innovative technologies. From strained silicon, to high-k metal gate technology, to the world's first 3-D Tri-Gate transistor in production on the 22nm process, our Process Engineers have a passion for leading the industry and changing the world.
As an Intel Process Engineer, you'll join a team helping to develop the most efficient means for semiconductor manufacturing, enabling microprocessors to do more with less – less energy, fewer resources and smaller real estate. Process engineers, along with yield and equipment engineers, take responsibility for monitoring and controlling wafer fabrication and product performance; managing tool productivity, maintenance and yields; conducting data analysis to improve processes; and managing quality measurement for 32nm technology and below. Together with these engineers, you'll take a demanding set of functions and turn them into the computing technology that transforms how the world works, plays, learns and communicates. If you are looking for a position where you can see the end results of your work making a real impact on the tech world and on real experiences, this is the team for you.
Your responsibilities may include:
-Designing and planning the layout for such processes as laminating, etching, plating, roughening, mechanical drilling, laser drilling, photolithography, and other material processing operations
-Planning the sequence of operations and specifying procedures for preparing basic material
-Exercising judgment in compromising between conflicting requirements, economic evaluation of methods, and operator effectiveness and comfort
-Conducting tests and measurements throughout stages of production to determine control over such variables as temperature, density, specific gravity, pressure, and viscosity
-Establishing and submitting processing requirements to be met in designing and acquiring processing equipment
-Responding to customer/client requests or events as they occur
-Developing solutions to problems utilizing formal education and judgment
An ideal candidate would exhibit behavioral traits that indicate:
-Analytical and problem solving skills
-Skills to work independently and manage stakeholders
-Skills to deal with ambiguity in defining activities and direction
-Passion for the job
-High motivation with a strong work ethic
-Planning skills
-Written and verbal communication skills
-Upon applying for this opportunity, you will also be considered for other similar opportunities available.
Qualifications
You must possess the below minimum qualifications to be initially considered for this position. Relevant experience can be obtained through school work, classes and project work, internships, military training, and/or work experience. This is an entry level position and will be compensated accordingly.
Minimum Requirements:
The candidate must possess a minimum of a Bachelors , Masters or PhD in Materials Science, Materials Engineering, Electrical Engineering, Electrical and Electronics Engineering, Mechanical Engineering, Optical Engineering, Chemical Engineering, Chemistry, Physical Chemistry, Applied Mechanics, Physics, Applied Physics, Solid State Physics, Microelectronic Engineering, Nanotechnology or related field.
At the Bachelors level the candidate must possess the unrestricted right to work in the US. U.S. position is open to U.S. Workers Only. A U.S. Worker is someone who is either a U.S. Citizen, U.S. National, U.S. Lawful Permanent Resident, or a person granted Refugee or Asylum status by the U.S. Government. Intel will not sponsor a foreign national for this position.
Preferred Qualifications:
1+ years of experience in Data analysis (JMP, SPC, MATLAB, Mathematica), Design of experiment (DOE) principles, Semiconductor processes (Thin Films, Diffusion, Planar, Implant, Litho, Etch, and/or Metrology.
Understanding the relationship between processing versus micro-structure versus mechanical and physical properties of materials. (polymers, composites, metals, and ceramics).
Working with fracture and adhesion mechanisms of materials and material interfaces.
Applying the fundamentals of materials science and engineering.
Managing the metal solidification process and/or phase diagrams, polymerization, deformation of materials, and material development.
Controlling the semiconductor or packaging process and equipment.
Inside this Business Group
As the world's largest chip manufacturer, Intel strives to make every facet of semiconductor manufacturing state-of-the-art — from semiconductor process development and manufacturing, through yield improvement to packaging, final test and optimization, and world class Supply Chain and facilities support. Employees in the Technology and Manufacturing Group are part of a worldwide network of design, development, manufacturing, and assembly/test facilities, all focused on utilizing the power of Moore's Law to bring smart, connected devices to every person on Earth
Apply for job
To view the job application please visit jobs.intel.com.