Verification Engineer for Core
Full Time
Applications have closed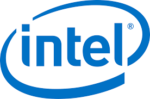 Intel
Job Description
About us- C2DG: Client and Core development group
We are designing the future of compute- best in class CORE IP.
Intel's main and most valuable IP, which is the central part of many of Intel's products – Desktop Cores, Notebook Cores, Server & Cloud Cores, and more.
A foundation for our customers to execute their innovation.
About you:
You will code best in class designs, as part of complex architectures and challenging targets. As a verification engineer, you will be responsible to ensure the logic correctness during the development of each new Intel Core product before it is being shipped to production.
The role includes developing dedicated verification environments and tools while driving a complex process of exercising and debugging the design to verify its logical correctness.
These environments are developed using unique, state-of-the-art languages and tools, and advanced software engineering methodologies.
Various validation techniques are used, such as simulation and digital verification, while offering a unique Hardware-Software experience. In addition to various tools, languages, and validation methodologies, you will develop expertise with Intel Architecture and Micro Architecture and will be deeply involved in the process of defining new Intel features.
Qualifications
You should have:
BSc in Electrical or Computer Engineering
Wide range of experience in RTL verification – Senior.
Nice to have:
Experience in high-speed digital design and verification
Inside this Business Group
The Silicon Engineering Group is a worldwide organization focused on the development and integration of SOCs, Cores, and critical IPs that power Intel's leadership products. This business group leverages an incomparable mix of experts with different backgrounds, cultures, perspectives, and experiences to unleash the most innovative, amazing, and exciting computing experiences.
Share this post via:
---