Expert Formal Verification Engineer for Arithmetic HW
Full Time
Applications have closed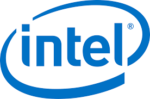 Intel
Job Description
o Intel Architecture Core design team in Israel offers an opportunity to join the top expert HW Arithmetic Formal Verification team in the industry. In this role you will take part in the development of next generation Intel CPU products: from developing challenging arithmetic design formal verification proofs to defining and implementing verification infrastructure. You will work closely with architecture and design team, influence implementation decisions and contribute to uncompromising design quality. The Core design team is responsible for most of the client and server computing worldwide.
o You would be required to have or develop deep knowledge in formal methods for verification, floating point mathematics and arithmetic HW implementation algorithms.
o Software programming skills and experience, knowledge of a functional language and assertion language would be of a great advantage
o You are expected to be independent but also team player, able to work in a stressed-dynamic project environment, multi-cultural, creative, with the ability to innovate new solutions and demonstrate uncompromising quality during your work.
Qualifications
Qualifications:
5+ years' industry experience in the domain of formal verification, logic verification or logic design.
Alternatively, MSc or higher academic degree with relevant courses or research that fit the technical requirements.
Inside this Business Group
The Silicon Engineering Group is a worldwide organization focused on the development and integration of SOCs, Cores, and critical IPs that power Intel's leadership products. This business group leverages an incomparable mix of experts with different backgrounds, cultures, perspectives, and experiences to unleash the most innovative, amazing, and exciting computing experiences.
Share this post via:
---